AFC Ad Buy Calls Out NV Legislators for Trapping Hispanic Families in Unsafe Schools
The American Federation for Children is calling out Democrats who have obstructed Governor Lombardo's education proposals
By Megan Barth, May 23, 2023 11:39 am
The American Federation for Children (AFC) announced its plan to spend at least $250,000 on television and digital advertisements calling out Nevada legislators who rejected Governor Lombardo's school choice proposal and have chosen to keep Hispanic families trapped in unsafe learning environments, where "kids are bullied and chased by gangs." The legislators, as the ads will point out, refused to listen to families asking for education options.   The ads began yesterday in Spanish on Telemundo and Univision and will run in the Las Vegas market, as well as digitally across more than a dozen target legislative districts, as part of AFC's One Million More campaign. This initiative will devote an additional $1 million in new advocacy efforts to pass or expand school choice for at least one million more students across the country before the end of 2023 legislative sessions.
Translation:
Nevada's schools aren't safe. Instead of better grades, our kids worry about gangs, bullying, and shootings. It's time they had options. 

But Nevada's Democrat leaders are standing in the way. 

Luckily, Governor Lombardo has a plan that allows parents to send their child to a school of their choice. 

Legislators! Stop ignoring our voices and start supporting school choice. 
Valeria Gurr, Senior Fellow for the American Federation for Children, released this statement:
"Hispanic families deserve to know which legislators are committed to supporting our community's right to a quality education for our children – and who is devoted instead to a status quo that has failed us. We are dedicated to taking this message to families across the state. It's time for legislators to come to the table and listen to their constituents who have been calling out for much-needed change; our students are grade levels behind and emotionally suffering. It is enough. We are proud to stand firmly behind Nevada's families in supporting Governor Lombardo's school choice plan."
The Democratic majority has refused to schedule hearings for a majority of Governor Lombardo's education proposals and legislative priorities, prompting a promise from Governor Lombardo to veto the State's budget which would trigger a special legislative session.
Last Friday, the Globe received a scoop that Democrats were gutting their own school safety bill, stripping measures from AB 285 that would have empowered teachers to remove a violent student from the classroom. Although the bill received bipartisan committee support, with many committee members noting that "something was better than nothing,", the Governor issued his second warning to the legislative majority late Friday afternoon.
"We expect school safety legislation to actually make schools safer. Governor Lombardo will not sign legislation that allows a student to commit battery against a teacher and have the only mandatory punishment be a meeting with their parents," said Ben Kieckhefer, Chief of Staff to Governor Lombardo. "This is not good enough. We need to do better for our teachers and children."
Despite Governor Lombardo's Safer and Supportive Schools Act (AB 330) not advancing from the committee, Senate Majority Leader Nicole Cannizzaro and Assembly Speaker Steve Yeager agreed to waive all deadlines on the Governor's bill, keeping it alive for the remainder of the legislative session and allowing further negotiations on the legislation.
Democrats have obstructed the Governor's "Education Achievement, Opportunity and Investment Act," Assembly Bill 400. The main components of AB400 are School Choice, Early Childhood Literacy, Opportunity Scholarships, Accountability and Teacher Pipeline.
During a hearing on AB400, Nevada Democratic Chairwoman and State Assemblywoman Daniele Monroe-Moreno (AD-1) stated, "I wish I could legislate what parents do, but I cannot."
Assembly Majority Leader Steve Yeager (AD- signaled further Democratic opposition by retweeting a message from extreme-left Battle Born Progress who referred to the policy as a "voucher scam." The funding is provided by expanding tax credits to businesses who choose to support school choice through Opportunity Scholarships.
The bill increases Opportunity Scholarship funding from $50 million to $500 million over 10 years and expands eligibility from 300% to 500% of the poverty level which grows access to Opportunity Scholarships to middle class families. Tax credits can be taken against the Insurance Premium Tax and Gaming Tax in addition to the Modified Business Tax.
Prior to the committee hearing, a reporter questioned why eligibility for Opportunity Scholarships has been expanded to include families of four making $150,000 a year. Governor Lombardo's Chief of Staff Ben Kieckhefer replied, "that number is a middle class family and we are growing Opportunity Scholarships because choice should be for everyone. School choice is a reality but it is primarily available for wealthy people. We think expanding Opportunity Scholarships to middle class families aligns with our belief that choice should be for everyone."
The Globe reported that The Clark County Education Association, "the largest educator union in Nevada" testified in support of AB400 with Executive Director John Vellardita outlining sections of the bill that were "absolutely critical for a foundation for a student's education." Yet, state representatives from the National Education Association testified in opposition to the legislation.
In a Globe exclusive, the leadership arm of the Nevada Republican Assembly Caucus further urged bipartisan support, noting that "polls show that two-thirds of Nevada parents are interested in sending their children to a school other than their local public school. Charter schools should be a choice for these parents too. A government monopoly on education is the way of the past, let's model ourselves after other states that have successfully promoted school choice."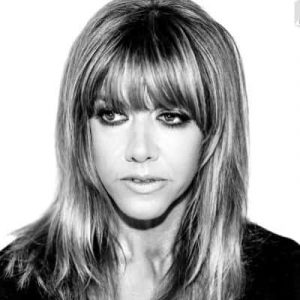 Latest posts by Megan Barth
(see all)