AG Ford Faces Conflict of Interest Concerns Over $285 Opioid Settlement
Ford's former law firm received at least $65 million in attorney's fees
By Megan Barth, October 27, 2023 4:09 pm
Governor Lombardo's Better Nevada PAC has been relentless in targeting legislative Democrats in Carson City with claims that they oversee a "culture of corruption" as ethical concerns and conflicts of interests have been raised in relation to funneling taxpayer money to nonprofits where Democratic lawmakers are employed or affiliated.
Now, Democratic Attorney General Aaron Ford is under scrutiny in light of a recent report that exposes his former law firm received at least $65 million in attorney fees from Ford's $285 million settlement with Walgreens.
At the time of the settlement, Ford acknowledged and thanked his former law firm Eglet Adams for their work in securing the settlement:
"When I first took office as attorney general, I made it clear that seeking justice for those harmed by the opioid epidemic was one of my top priorities," said AG Ford. "We have made it clear time and time again that those who harm Nevadans will be held accountable – today's settlement is only the latest example. I want to thank my staff and the law firm of Eglet Adams for the work they have done to ensure these settlements were possible and this money comes to Nevada to help its residents."
CBS Reno reports:
In July, Attorney General Aaron Ford announced the state had settled with Walgreens for $285 million, holding the pharmacy chain responsible for its role in the opioid epidemic in Nevada. Of that $285 million awarded, at least $65 million went to attorney fees. The law firm chosen for the lawsuit was Egglet Adams, the firm where Attorney General Aaron Ford worked as a partner before taking up his current office. Now some are raising concerns about a conflict of interest.

Additionally, Senate Minority Leader Heidi Seevers Gansert told 2 News that the cap for outside attorney fees increased from $10 million to 25% in 2017 when Ford was the Senate Majority Leader. The statute change happened in the final hours of the 2017 legislature when normal legislative oversight rules were lifted. Two years later in 2019 when Ford was Attorney General, his office selected Egglet Adams, his former firm, for opioid-related lawsuits.

"Statute was changed in 2017 under Aaron Ford's leadership to significantly benefit trial attorneys for any contingent fee contract. Two years later, Aaron Ford is Attorney General, and the contract was awarded to his former firm," said Senate Minority Leader Heidi Seevers Gansert.

"40 million in expenses, I wanted to audit those. And I also think that 65 million dollars of the recoveries that we received is exorbitant. We should have a 15% cap in the state," said Gansert.
In response to the report, the Attorney General's office claimed that Ford did not play a role in selecting his former firm and "is one of the few firms that can bear the upfront costs of lawsuits where evidence gathering costs tens of millions of dollars."
Additionally, by partnering with Eglet Adams, the office contends that the state received more money than it would have if they had joined a multi-state case.
Democrats leaders of the Senate and Assembly, Steve Yeager and Nicole Cannizzaro are trial attorneys. According to Gansert, she submitted pieces of related legislation during this last session, but Democratic leadership did not schedule hearings.
"Just when we thought Nevada Democrats' culture of corruption couldn't get any deeper, we find out that our own Attorney General has a conflict of interest," said Better Nevada PAC spokesman John Burke. "Aaron Ford paved the way for law firms to make tens of millions of dollars off of working with the state. Now we find out that his office took advantage of this to reward his own law firm with a huge windfall. This reeks of corruption and Nevadans deserve complete transparency about his office's relationship with Eglet Adams."
Editor's note: CBS Reno misspelled Eglet Adams in their reporting. We included their misspelling in this article.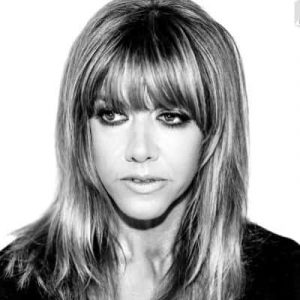 Latest posts by Megan Barth
(see all)