An 'On The Bus' Interview With Adam Laxalt
Laxalt: 'Biden and Cortez Masto are destroying our country'
By Megan Barth, October 31, 2022 3:25 pm
While campaigning on a bus across all 17 counties in Nevada, Adam Laxalt took some time during a campaign stop in Virginia City, NV, to answer some questions and provide updates on his surging campaign in a predicted toss-up race against Sen. Catherine Cortez Masto.
The Globe: So, how's the campaign going?
Laxalt: We couldn't be more excited. We are closing the race exactly how I want to close it. All 17 counties, almost 50 stops, and this is our job to get everyone out to vote. We are going to do 14 straight days all the way through to election day. We are on day three here in Virginia City.
The Globe: A red wave is predicted. Are you seeing or feeling a red wave while on the trail?
Laxalt: This is my third time on the ballot. I remember 2014 and what a red wave looked like. This is far more worse and people are more upset. This feels like a deeper red wave than 2014.
The Globe: What were your lessons learned from your past campaigns, especially in 2018 when you narrowly lost to Governor Steve Sisolak?
Laxalt: You can't win Nevada in a historic blue wave year and 2018 was that kind of year. I learned to never take anything for granted and stay on offense the entire time. We have run a very aggressive campaign and have stayed on offense. We didn't close in every community in 2018 but we are doing that now, especially in these last few weeks and the week ahead. This midterm race is also a big national race and that has created more visibility and an opportunity to do the first-ever Hannity Town Hall. National radio shows playing in Nevada, like Mark Levin and Dan Bongino, are talking about this race and we are taking advantage of these opportunities. So, these bigger profile opportunities, and the attention, have allowed us to get in front of and reach voters in larger and non-traditional ways. That has been important to us.
The Globe: Polls are showing that Biden is underwater with Latinos and Democrats are losing Latino voters. Have you seen a crossover of Latino voters supporting your campaign?
Laxalt: Every public poll shows that we are ahead and a ten-point spread is the average of every poll.  Masto only won with 42 percent in 2016. There is huge movement and Latinos have moved about 30 points in our direction. We believe that Latinos for Laxalt, which has been active for 12 months, has mattered. We have been one of the most aggressive campaigns, continually engaging with the Latino community on radio, TV and in person because we care about all the pain they are experiencing. Their pain is a direct result of Biden and Cortez Masto. There is a better option– we believe in the American Dream, opportunity, safe communities, and a secure border–and these are the things that really matter to Latino voters. We believe we are going to see a historic shift of Latino voters in this race.
The Globe:  The Democrats are primarily campaigning on abortion rights. Have voters been talking to you about abortion on the campaign trail?
Laxalt: I honestly think abortion has come up one or two times in the past six months. People are upset about inflation, gas, borders and crime, but they are also upset that we are losing our country. They feel that palpably. They believe we are heading dramatically in the wrong direction and that we need a major check on the progressive agenda. My race, giving us 51 votes in the Senate, will go along way to stopping the Biden/Masto agenda and start the steps we need to take back our country.
The Globe: As Senator, what are the first three things you are going to do?
Laxalt: The media would never cover this, but the Masto constituent services are terrible. I hear it every single day. Harry Reid was a master, but she inherited his office and she let the whole thing crumble. First and foremost, I am running to give people a voice. I did that as Attorney General–we did that more than any AG– we had an A plus constituent services team. For example, during the pandemic, my office would have never been closed like hers was. That is when you want to make sure you add bodies so you can help voters. That is incredibly important to me.
I hope I can land on judiciary and there is a spot opening, if you have read the most recent news. So to be a part of picking federal, life-time appointment judges for our state and country would be a big priority for me, and as a former AG,  I would do a great job. I would love to get on the Armed Services Committee but it's a tough committee. As an Iraq veteran, I would be one of the few Iraq veterans coming in. We need to fix our military in a big way and I want to be part of the oversight in forcing the military to change direction. We need to get back to military readiness and away from military wokeness.
The Globe: What is your closing message to voters?
Laxalt:  It is simple. Biden and Cortez Masto are destroying our country. This is not an exaggeration or an overstatement. They have made us weaker in the world.  We are in a far more dangerous situation internationally and domestically. They have opened our borders to human trafficking and Fentanyl. We have law and order issues, 16 percent inflation and $6 gas. This is all policy. This is the Joe Biden agenda that Catherine Cortez Masto has supported nearly 100 percent of the time. As long as people understand that the pain in this state has been caused by a Democrat Governor, a Democrat Senator and a Democrat president, we are going to win this race.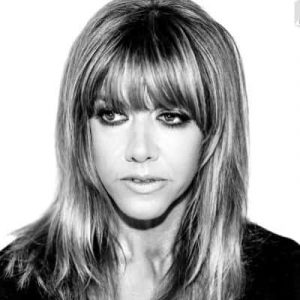 Latest posts by Megan Barth
(see all)