Angie Taylor, Naomi Durr Announce Bids For State Senate
A former Republican stronghold, District 15 is now competitive due to Democratic redistricting
By Megan Barth, September 8, 2023 2:07 pm
Democratic Assemblywoman Angie Taylor and Reno Councilwoman Naomi Durr announced that they are  running for Senate District 15, a district open due to Republican Senator Heidi Gansert vacating the seat.
Assemblywoman Taylor announced her run on X (formerly Twitter) and the Nevada Senate Democrats also endorsed her on the platform and mentioned her fight to increase funding for education and lowering prescription drug costs. Taylor served on the Washoe County School Board for eight years prior to her election to the Assembly District 27 in November 2022.
During this last legislative session, Taylor worked in a bipartisan fashion to pass school safety reforms.
I am both honored and humbled to have won the support of the Senate Democratic Caucus for this run. I'm super excited for the opportunity to join the Senate and continue the fight for the people of Washoe County. Let's get to work!! #Angie4SD15 https://t.co/2wlEes0qpR

— Angie Taylor (@VoteAngieTaylor) September 7, 2023
Councilwoman Durr announced her campaign on Facebook. Durr notes that her top priority is to ensure that "every Nevadans has a safe place to call home." Borrowing from her Facebook page, Durr lists her legislative priorities as:
#Heathcare and protecting #women 's health choices: I'm a strong advocate for comprehensive health care and affordable meds. Further, every woman should have the right to make her own health care decisions – I'll fight to safeguard those rights.
#Education: Educating the citizens of tomorrow is a must. As a two-time UNR grad – BS, MPA – I know how important preparation is. Reducing class size, supporting teachers and providing alternate pathways to success via the trades, technical studies and the arts are key to our success.
#Water, #ClimateChange, and the #Environment: As the former Nevada State Water Planner and water policy adviser to the Legislature, I understand the challenges Nevada faces. I'll continue to work to protect our precious water supplies, promote sustainability, and address the impacts of climate change.
Durr has served as a Reno councilwoman in Ward Two for nine years and has spent, according to her announcement, "nearly four decades dedicated to public service, policy-making, and water resource management."
A former Republican stronghold, District 15 is now competitive due to Democratic redistricting. Senate District 15 includes parts of southeast Reno, west Reno, Sun Valley and the North Valleys.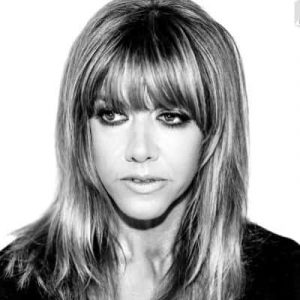 Latest posts by Megan Barth
(see all)