Senator Heidi Seevers Gansert Won't Seek Reelection In 2024
Senate District 15 will be one of the most important races to watch as Democrats look to expand their power into a veto-proof supermajority
By Megan Barth, August 1, 2023 12:34 pm
The Nevada Independent confirmed this morning that state Senator Heidi Seevers Gansert will not run for reelection in 2024 to focus on her family, telling the NV Indy: "I've been asked numerous times whether I was going to run for U.S. Senate and I really am focusing on family. I spent most of the last 20 years in the public arena," she said. "And there comes a time when you feel like you've done what you wanted to accomplish, and I feel like I've met or exceeded my expectations for public service. It's time to let someone else have a shot."
Seevers Gansert's decision leaves Senate District 15 as an opportunity for a Democratic pick-up in a former Republican stronghold that was redistricted into a Democratic advantage by the legislative majority. As the redistricting process was unfolding in Carson City, Seevers Gansert stated that, "The city of Reno has been severed." The Princeton Gerrymandering Project, noted that the maps gave Democrats an advantage in 15 of 21 state Senate seats, and 29 of 42 Assembly seats, thereby cementing the 2/3 majority needed to over-ride a gubernatorial veto.
The NV Indy reports that Senate District 15 will be one of the most important races to watch as Democrats look to expand their power into a veto-proof supermajority:
Her decision not to run for a third term in the Senate comes both as Washoe County has drifted toward the Democratic Party over the last half-decade — and as Democrats in Carson City have vastly expanded their routes to supermajorities through the 2021 redistricting process. That process included redrawing Seevers Gansert's district to lean more heavily toward Democratic candidates, raising the Democratic voter registration advantage over Republicans from roughly 1 point to more than 6 points.

With her exit from state politics, the district — which includes large swaths of Reno's northern, western and southern edges — will become one of the most important legislative races in the state in the 2024 election, as Democrats look to flip at least one Senate seat needed to create a veto-proof supermajority that could stymie Republican Gov. Joe Lombardo's legislative agenda.
The Globe spoke to a few politicos off-record who indicated that this news was expected but does not come at an optimal time for the Nevada GOP. However, they note that Washoe County parents will be the key in saving the district and saving the state from "one-party rule," like California.
In light of the recent and radical sex-ed curriculum adopted by the Washoe County School District and the Democrat's attempts to starve the Opportunity Scholarship program designed for low-income students, parental outreach and messaging, they tell us, is critical to hold the Senate and pick up Assembly seats.
A seasoned, legislative official told The Globe: "Parents need to understand that Nevada Democrats have a radical agenda that mirrored failed California policies. Higher taxes, anti-business legislation, anti-parent legislation–the list goes on and on. Thankfully, their attempts to turn Nevada into California were vetoed by Governor Lombardo. Their California agenda will be reintroduced and easily passed if Democrats gain a supermajority in the Senate. This upcoming state-wide election in 2024 is critical to save Nevada."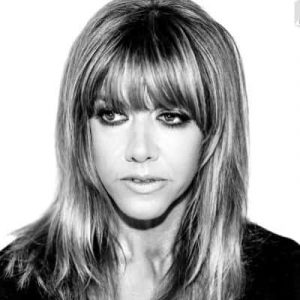 Latest posts by Megan Barth
(see all)