CCSD Superintendent Signs Pledge Drafted By Nonprofit That Refers to Parent Group As 'Terrorists'
A CCSD 'pan queer' teacher-librarian brought the pledge to Jara's attention
By Megan Barth, September 28, 2023 11:47 am
In his latest move to "protect" the 5th largest (and worst) school district in the country, Clark County Superintendent Dr. Jesus Jara signed a non-binding pledge drafted by Defense of Democracy (DofD), a group who openly labels certain patriot and parent groups as extremist organizations, terrorists, Christo-facscists, and Klansmen, with specific vitriol aimed at Moms for Liberty (M4L). DofD contends they are "fighting for inclusivity in public education."
Dr. Jara's signature comes less than a week after CCSD District G Trustee Linda Cavazos took to X (formerly Twitter) to target M4L, referring to the parental rights group as a "cancer" and tried to substantiate her claims by citing the widely discredited Southern Poverty Law Center (SPLC)–an organization whose propaganda has inspired violence. Trustee Cavazos has now blocked The Globe on Twitter after we amplified her smear.
I'm so proud of the work we have done @ClarkCountySch . Our policies are some of the most progressive in our nation. @ClarkCountySch @CCSDEngage @SuptJaraCCSD

— Nichole Jeanette Beer (Bratsouleas) (@bratsouleas) September 23, 2023
The pledge reads:
"I acknowledge that my constituency is made up of individuals from all religions, cultural backgrounds, gender identities, sexual orientations, and walks of life. I recognize that our LGBTQ+, Black, Indigenous and families of color face significant threats from extremist groups. I pledge to represent and protect the civil rights of all members of my constituency.
"I acknowledge that an excellent public education system — including access to information — is the cornerstone of a fully functioning society. I pledge to support and, when necessary, advocate for teachers, librarians and other educators within my public school system.
"Parents should be involved in and have input regarding their own child's education. However, this right does not extend to other children within the school system. By signing this pledge, I acknowledge that our education professionals are best qualified to make decisions regarding materials included in their classrooms and libraries."
— Defense of Democracy (@_dofd) September 10, 2023
The Las Vegas Sun continues the smear against MFL in their report on Jara's signing ceremony:
Defense of Democracy formed last year in a small town in New York to push back against school board candidates endorsed by the far-right group Moms for Liberty. Moms for Liberty recently launched a Las Vegas chapter and members have started attending CCSD School Board meetings, but Jara said his signature had nothing to do with that.

Jara's endorsement of the Defense of Democracy pledge dovetails with a district regulation that the School Board revised in late 2020 to have instructional materials, including textbooks and library resources, be "inclusive and responsive to the diversity of persons without discrimination or segregation."

The revised policy created site-level committees to select materials and decide on book challenges that could lead to restrictions or bans. School librarians are part of these committees.

Nichole Beer, the teacher-librarian for Martinez Elementary School in North Las Vegas, brought the pledge to Jara's attention.

"This is a hill for me to die on," Beer said. "I don't want to go back in the closet, and I want to be able to offer these outlets to students who were me."
Nichole Beer who fundraises for DofD and was behind the 2020 revision to district regulations displays her animus towards "poor white women" and M4L on her colorful Tik Tok account, referring to M4L supporters as terrorists:
Beer, who changes her dialect according to her audience and mood, is pictured in front of a Che Guevara poster as she celebrates the socialist take-over of the Nevada Democratic Party.
Educator and Clark County Chair of M4L Cristiane Mersch, who fled socialism from her native country of Brazil, told The Globe:
"Broad pronouncements vowing to 'serve all families and all kids from all walks of life'  have been promised by education professionals for decades but are often little more than hollow rhetoric. The language of the pledge itself contemplates an understanding by Superintendent Jara that his students and employees represent individuals from all religions, cultural backgrounds and walks of life. But it remains to be seen how signing this pledge operates practically speaking and what policies and practices the Superintendent will support and enforce to truly protect our children from being exposed to obscene, vulgar, lewd or otherwise inappropriate materials.

Educators and librarians can be important resources in assisting with the development and education of children. However, the notion that they are somehow better qualified to make decisions regarding the materials in classrooms and libraries is misguided and extremely concerning. Moms For Liberty believes parents have the fundamental right to direct the upbringing of their children. And that certainly includes their education. Parental rights do not stop at the classroom door. Parents are not obligated to co-parent with the government or any of its attendant subdivisions such as the CCSD and have every right to participate in and have their voices heard by policy setting officials like Superintendent Jara. Moms For Liberty seeks to hold decision makers accountable and to create awareness around the policies they set that impact children."
CCSD code 6150, aligned with Nevada statutes, strictly prohibits educators, librarians and district staff from showing "Rated R" electronic content to students, however graphic, sexually explicit books, like Flamer and Gender Queer, are readily available to students within the CCSD public education system. (see PDF below)
Attempts to reach Jara for comment were unsuccessful.
Clark-County-School-District-LGBTQ-Gay-Teenagers-Book-List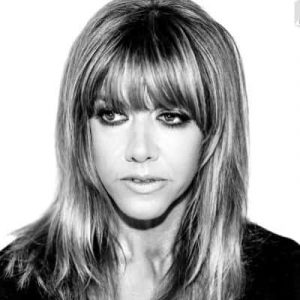 Latest posts by Megan Barth
(see all)