Democrats Move To Eliminate Parental Consent For Minors To Receive STD Prevention And Contraception
Supporters cite needs for reproductive freedom and privacy while those opposed have nicknamed it the 'Predator Protection Bill'
By Megan Barth, March 9, 2023 6:45 pm
Today, the Judiciary Committee heard SB 172, a bill that would eliminate parental consent by authorizing a minor to give express consent to certain health care providers for provision of services for the prevention of sexually transmitted diseases, including the prescribing, dispensing or administration of a contraceptive drug or device, without the consent or notification of the parent, parents or legal guardian of the minor.
Democratic State Senators Dallas Harris, Melanie Scheible, and Fabian Doñate have sponsored the legislation.
"I'm trying to address what is a very real problem here in Nevada… the proliferation of STD's," said Senator Harris during the hearing, adding that "maybe [parents] shouldn't find out from the child's doctor that their child is having sex because [the child] wanted to do it safely."
Senator Marilyn Dondero Loop added, "Young people do things… and they don't want to disappoint their parents. We need to allow them the ability to come to us, and if they can't come to us – get the help that they need."
What do "I feel like we have"? I feel like we have overlooked the PREVENTION of STDs in our current law that allows minors to consent to STD treatment, but not prevention. That's why I support #SB172. https://t.co/738Hup5rPd

— Melanie Scheible (@MelanieScheible) March 9, 2023
Among the bills supporters are NARAL, Silver State Equality, and Nevada Chapter of the American Academy of Pediatrics. Supporters advocated for HIV privacy and prevention, reproductive freedom and body autonomy.
Yet, the opposition outweighed the supporters as parents expressed their concerns, including Reno attorney and former candidate for Nevada governor, Joey Gilbert who reminded the committee that Nevada state law, since 2013, guarantees "The liberty interest of a parent in the care, custody and management of the parent's child is a fundamental right." Citing two Nevada Supreme Court cases, Gilbert promised "extensive and exhaustive legal ramifications should this bill pass."
The Nevada GOP issued the following statement from Nevada's GOP national committeewoman Sigal Chattah:
A registered nurse called in in opposition and added, "Do not further tear apart the nuclear family by removing parental rights. This gives yet another path to sex trafficking and criminals."
The Globe has extensively covered the elimination of parental rights through Nevada statute and revealed that Nevada is the number one state for human and child sex trafficking in the country. According to a report published by World Population Review, human trafficking predominantly victimizes women and children.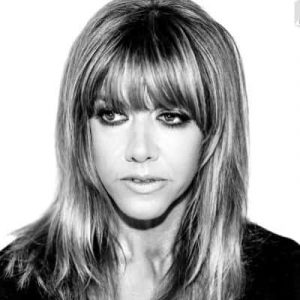 Latest posts by Megan Barth
(see all)