GOP Eyes Nevada As Top 2024 Battleground State
A gain of one seat in the State Senate by Nevada Democrats would give them the ability to override a veto by the sitting Governor
By Megan Barth, April 3, 2023 2:54 pm
With the midterm election only six months behind us, political parties and prospective candidates are gearing up for the 2024 election with many rumors swirling and tea spilling on who and what to expect as the Silver State prepares to enter another election season. Attorney General Aaron Ford is reportedly setting his eyes on the Governor's mansion, as is Treasurer Zach Conine.
Rumor also has it that April Becker, Sam Brown, and Tony Grady have their eyes on flipping the US Senate and will need to announce soon as they face Senator Jacky Rosen who has amassed an $8.3 million war chest, to date, for her reelection campaign. Yet, one of the most expensive races for Senate resulted in Adam Laxalt losing to Senator Catherine Cortez Masto by less than 8,000 votes.
According to NBC, the Democratic National Committee is banking on abortion to save and flip some seats in swing districts, and as the Silver State swings, Nevada Democrats are following their lead, introducing a series of bills, including enshrining abortion into the State Constitution, and echoing talking points to persuade "birthing persons" to fight for their reproductive rights in a state that has codified abortion, up to six months, into law.
.@WashoeDEMS are fired up and ready for 2024! It was great talking with so many Nevadans about what's on the line and the importance of keeping Washoe blue. pic.twitter.com/VzQQlhwcb0

— Jacky Rosen (@RosenforNevada) February 19, 2023
Governor Joe Lombardo is banking on education, crime, and election reform, however any measures related to election integrity is a "non-starter" with Democratic legislative leaders. Should Lombardo's election integrity legislation fail, a ballot initiative for Voter ID may appear on the 2024 ballot, as reported by The Globe.
According to Newsweek, the GOP is "excited" to turn Nevada red and have their eyes, once again, on flipping three house seats.
Republicans gazing towards 2024 have a vast array of states and races they're looking at, hoping to keep the House, all while flipping the Senate and presidency, but perhaps no possibility excites them more than the tantalizing prospect of turning Nevada red.

Republicans point to Democratic Governor Steve Sisolak's loss—the only incumbent governor to lose in 2022—as further evidence that previous hopes to be competitive in Nevada have turned into something real.

"It's safe to say Nevada is trending in our direction," Schipper said, adding that it offers him personal validation as a Nevadan.

On the Senate side, where the GOP is looking to unseat Senator Jacky Rosen after being unsuccessful against Senator Cortez Masto, the National Republican Senatorial Committee (NRSC) views the Silver State as a "top-tier presidential battleground and pickup opportunity in 2024."

"Nevada is a top pickup opportunity for Republicans because the state is trending red and the only thing Nevadans know about Jacky Rosen is that she's been a reliable rubber-stamp for Joe Biden's harmful agenda," NRSC spokeswoman Maggie Abboud told Newsweek.

"Joe Lombardo earned a greater share of the Latino vote, just by a couple points, than former president Trump in 2020, and he won by 17,000 votes," Schipper said, stating that Hispanics "played a huge part in his victory."
The national focus of the 2024 election, if history is our guide, will drive a greater number of voters to cast their ballots effecting crucial down ballot races for the State Assembly and Senate. It is important to note that the state Democrats are only one seat away for having a supermajority in the State Senate. Enjoying a supermajority in the Assembly, the gain of one seat in the State Senate by Democrats would give them the ability to override a veto by the sitting Governor. Gov. Joe Lombardo's veto pen will be rendered useless.
Should the Democrats gain a supermajority in the State Senate in 2024, Nevadans can expect a Green New Deal as a constitutional amendment, at least a three percent increase in property taxes, an increase in commerce taxes, and a push for a state income tax in order to fund a variety of progressive bills that will likely die on Lombardo's desk this legislative session.
Editors note: The previous post contained an error. It has since been updated to reflect that Governor Joe Lombardo's veto pen would be rendered useless in 2024.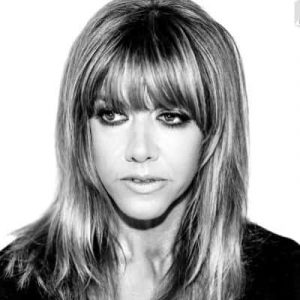 Latest posts by Megan Barth
(see all)