Judge Hardy's Personal And Business Relationships Raise Questions In Reno Mayor's Tracking Lawsuit
Judge Hardy's relationship with Charles Woodman raises questions of judicial neutrality and impartiality
By Megan Barth, April 4, 2023 5:30 pm
The Globe has uncovered some information related to a case of "public interest" (according to headlines, bipartisan Nevada lawmakers and a discovery commissioner) that raises questions as to judicial impartiality and neutrality in a civil lawsuit that has come to be known as Trackergate.
The civil case involves Reno Mayor Hillary Schieve, later joined by former Washoe County Commissioner Vaughn Hartung, against a private investigator who placed tracking devices on their respective vehicles prior to the November 2022 midterm election. An investigative tactic that is legal under current Nevada statute. Although the lawsuit was filed against the private investigator, the plaintiffs' lawyer admitted in a public statement that "We will aggressively seek to determine who hired the private investigators and will be amending our complaint to assert claims against them as well."
As one judicial source told The Globe: "They are going for the Doe's for the dough."
In late January, Judge David Hardy granted subpoenas forcing Private Investigator David McNeely to identify who hired his firm to secretly install the tracking devices. It was an unusual ruling as McNeely had not yet secured a legal defense. Since that ruling, McNeely has retained Brian Hardy of Marqis Aurbach.
Atty. Hardy responded to the judge's ruling and is "defending McNeely's livelihood, his reputation, and protecting his trade secrets." Atty. Hardy further contends that Mayor Schieve has filed the civil lawsuit for "the sole purpose of forcing our Clients to disclose the identity of their client."
In February, Judge Hardy asked Discovery Commissioner Wesley Ayers to review the case and provide the court with his opinion on whether or not the client of the private investigator should be revealed. Ayers determined that the "Plaintiffs' interest in the disclosure of that information, coupled with the public interest in disclosure of that information in this case, substantially outweigh any interest that Defendants have in withholding or delaying the disclosure of the identity of their client."
Ayers decision further reveals that public influence is prevalent in this case, which, as one lawyer told The Globe, is good cause to file for a change of venue.
Public influence and Doe's aside, Judge Hardy's biography reveals personal and business relationships that raise questions as to whether or not he can preside over this case with neutrality and impartiality.
According to his bio:
Judge David Hardy is a fifth-generation Nevadan whose progenitors settled the Virgin Valley in the 1870s. He was appointed to the District Court, Family Division, in January, 2005, and elected without opposition to the General Jurisdiction Division in 2010. Judge Hardy was a partner in the Law Firm of Hardy & Woodman before his appointment to the bench.

Judge Hardy graduated from Brigham Young University, magna cum laude, and with honors from Brigham Young University Law School where he served as managing editor of the BYU Law Review. Judge Hardy earned a M.A. in Judicial Studies in 2008 and a Ph.D. in Judicial Studies in 2015. His M.A. and Ph.D. were conferred by the University of Nevada, Reno.
Based on Hardy's personal ties and professional career in Reno, his connections in the "Biggest Little City" are vast, deep and wide.
One such connection is Charles Woodman.
Charles Woodman is the Woodman in the Law Firm of Hardy and Woodman. Judge Hardy and Charles Woodman were not only law partners at Hardy and Woodman, but developed a close friendship since meeting in law school at Brigham Young University (BYU). In a report by the Reno Gazette Journal, Woodman is referred to as a "long-time family friend" since meeting at BYU law school.
Their long-time family friendship has since developed into another business venture specializing in estate planning which lists their respective wives as managing members.
From this business address, political donations were made by Charles Woodman to Hillary Shieve's mayoral campaign and to Governor Joe Lombardo's campaign by David Hardy. Hardy and his wife also donated to Deborah Schumacher who was a former partner at the law firm, McDonald-Carano LLP, representing Mayor Schieve. Wesley Ayers also contributed to Schumacher's campaign for the Nevada Supreme Court.
In 2016, Woodman ran for Municipal Court Judge in 2016 and is pictured below with Mayor Schieve. Mayor Schieve commented that she was "really proud of you, Charlie."
In another report by the Reno Gazette Journal, Mayor Schieve endorsed Woodman for Municipal Court Judge raising ethical questions regarding an endorsement video they had produced for his campaign.
After his loss, Woodman thanked his supporters on his personal Facebook page. Mayor Schieve responded that she "loved him and his family to pieces."
According to Nevada Code of Judicial Conduct:
Judges should maintain the dignity of judicial office at all times, and avoid both impropriety and the appearance of impropriety in their professional and personal lives. They should aspire at all times to conduct that ensures the greatest possible public confidence in their independence, impartiality, integrity, and competence.

Rule 2.4.  External Influences on Judicial Conduct.

      (A) A judge shall not be swayed by public clamor or fear of criticism.

      (B) A judge shall not permit family, social, political, financial, or other interests or relationships to influence the judge's judicial conduct or judgment.

      (C) A judge shall not convey or permit others to convey the impression that any person or organization is in a position to influence the judge.
Due to the political spectacle surrounding this case, the pending legislation, the determination of public interest, and the extensive familial and business ties between Woodman and Judge Hardy, questions arise as to whether or not Washoe County is the appropriate venue for this case and whether or not Judge Hardy can ensure public confidence by remaining neutral and not be swayed by "public clamor" or family/business relationships with Charles Woodman that may influence his "judicial conduct or judgment."
The Globe will continue to follow this interesting case and provide related updates.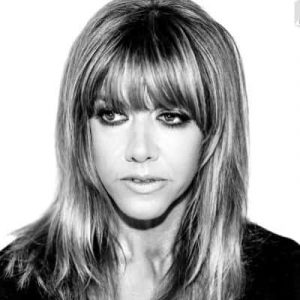 Latest posts by Megan Barth
(see all)