Lombardo Expands Postpartum Medicaid To 12 Months
This extension was made possible by President Biden's America Rescue Plan and Senate Bill 232
By Megan Barth, June 13, 2023 11:58 am
Last Friday, Governor Joe Lombardo signed Senate Bill 232 into law, extending Medicaid postpartum coverage to 12 months from 60 days. The bill, sponsored by Democratic Assemblywoman Michelle Gorelow and Senate Majority Leader Nicole Cannizzaro, received wide bipartisan support, with only one Republican, Assemblyman Burt Gurr (AD-33), voting "no."
This extension was made possible by President Biden's American Rescue Plan and made per made permanent by the Consolidated Appropriations Act, 2023  which President Biden signed into law earlier this year and as detailed in the CMS Maternity Care Action Plan and the Biden-Harris Administration's Maternal Health Blueprint, "a comprehensive strategy aimed at improving maternal health, particularly in underserved communities" with a goal to achieve "health equity."
Oklahoma was the most recent state to extend Medicaid coverage for 12 months following pregnancy, joining Alabama; California; Colorado; Connecticut; Florida; Georgia; Hawaii; Illinois; Indiana; Kansas; Kentucky; Louisiana; Maine; Maryland; Massachusetts; Michigan; Minnesota; New Jersey; New Mexico; North Carolina; North Dakota; Ohio; Oregon; Pennsylvania; South Carolina; Tennessee; Virginia; Washington; Washington, D.C.; and West Virginia.
Announced in 2021, this new option for states to extend Medicaid/CHIP postpartum coverage is "part of ongoing efforts through HHS and the Biden-Harris Administration to address disparities in maternal health outcomes by opening the door to postpartum care for hundreds of thousands of people."
According to federal reports, 42 percent of births in the U.S are covered by Medicaid. In Nevada, the rate is a reported 55 percent.
According to a report by The Nevada Current:
Nevada has historically averaged about 620,000 enrollees, but the number of enrollees increased to around 900,000 during the last three years, according to the Nevada Medicaid office.

About a third of those Medicaid enrollees are employed people, along with their dependents. The companies with the most employees on Medicaid in Nevada are Amazon, Walmart, Clark County School District and Smith's, and three Strip resort corporations are among the top ten.
Although the latest available report reveals the number of Medicaid births have slightly declined since 2017, Medicaid enrollment has skyrocketed since the start of the pandemic–as has the State's Medicaid budget. Earlier this month, Governor Lombardo Lombardo signed SB504, the Budget Authorization Act, the second of five budgets, which includes a record $11 billion for Medicaid with expanded eligibility.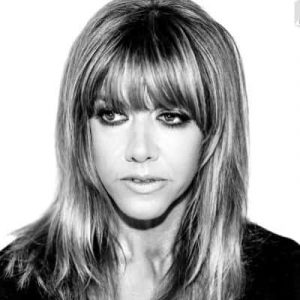 Latest posts by Megan Barth
(see all)