MLB Owners Unanimously Approve A's Move To Las Vegas Amid Divided Fanfare
Governor Lombardo: 'We are ready to play ball'
By Megan Barth, November 16, 2023 1:31 pm
Today, MLB owners unanimously approved the Oakland A's move to Las Vegas to the cheers and jeers of various elected officials and Nevada-based organizations and activists.
"Today is an incredibly difficult day for Oakland A's fans," Athletics owner John Fisher said. "It's a great day for Las Vegas."
MLB commissioner Rob Manfred echoed Fisher's sentiments, saying: "I know — I know — this is a terrible day for fans in Oakland. I understand that. And that's why we've always had a policy of doing everything humanly possible to avoid a relocation. And I truly believe we did that in this case. I think it's beyond debate, that the status quo in Oakland was untenable. Those of you who have been in the building understand what I'm talking about. And I absolutely am convinced that there was not a viable path forward in Oakland."
"We are disappointed by the outcome of this vote," Oakland Mayor Sheng Thao said in a statement. "But we do not see this as the end of the road. We all know there is a long way to go before shovels in the ground and that there are a number of unresolved issues surrounding this move. I have also made it clear to the commissioner that the A's branding and name should stay in Oakland and we will continue to work to pursue expansion opportunities. Baseball has a home in Oakland even if the A's ownership relocates."
The move to Las Vegas has been marred with threats of lawsuits and controversy since the Democratic majority approved $380 million in subsidies to the struggling team.
The Globe reported:
A PAC created by a statewide teachers union, the Nevada State Education Association (NSEA) filed a petition to repeal the A's stadium funding bill, SB1, which was signed into law during this year's legislative session. The bill passed during a special session wrought with negotiations over the $380 million in public funding for the new $1.5 billion stadium located on the Strip at the Tropicana resort.

With the bill's passage, the State will provide $180 million in transferable tax credits and Clark County will issue $120 million in bonds. A newly created entertainment district would collect tax revenue from the surrounding businesses to pay down the bonds and interest.

During the negotiations, a bipartisan group of lawmakers, progressive activists and the NSEA pushed back against the proposal, stressing that the monies used for a baseball stadium should be used for education, infrastructure and government services. They also highlighted the A's abysmal stats and poor attendance as reasons to avoid public financing and related risk.
The petition was found "legally deficient" and struck down in district court. The Schools over Stadium PAC plans to appeal to the Nevada Supreme Court. If successful, Schools Over Stadiums would need to collect 102,568 signatures — 25,647 from each of Nevada's four congressional districts — by July to ensure the referendum is on the ballot.
If the referendum fails at the Supreme Court, Schools Over Stadiums has promised litigation.
Playing ball in Las Vegas not comes with peanuts, popcorn and crackerjack, but demands for "equity."  The Globe exclusively obtained the "Community Benefits Agreement" included as an amendment in the legislation.
In total, there are 13 provisions to this binding agreement. Here are the highlights that the A's, any development partner and stadium operator must provide:
Construction Workforce Diversity –Attain a minimum of 51% of construction work hours to be performed by construction contractors of any level during construction of the project by minority, female, veteran and disabled workers.
Stadium Operations Workforce Diversity — Attain a minimum of 60% of event operations work hours to be performed by minority, female, veteran and disabled workers.
Subcontracting/Vendor Diversity — Ensure small business and nonprofit subcontractors/vendors in the construction and operations are diverse and include minority, women and disabled owned businesses. The A's shall ensure that not less that 15% of the project's direct construction cost is allocated to Nevada small business.
Appreciation Nights and Awareness Days — Days will include, but not limited to, Asian American and Pacific Islander Heritage, Indigenous People's heritage, Pride, Juneteenth, African American heritage, Latin and Hispanic Heritage, Earth Day, hunger action awareness, and disability awareness. (Editors note: no apologies given to everyone else who was excluded from appreciation.)
Improvement of community fields — Renovation efforts will target the urban and rural underserved communities throughout the state of Nevada.
Development of an Art plan to "support the overall baseball experience." (Editors note: If you're not interested in baseball, perhaps a transgender art exhibit served with a Bud Light will bolster attendance?) 
Employee Relief Fund — Provide financial assistance to employees who are facing financial hardship. Grants are intended to cover expenses including, but not limited to, mortgage or rent for a primary residence, essential utilities (gas, water, electricity), food supplies, childcare, and significant medical expenses. (emphasis added)
Pre-opening Annual Contribution — Prior to opening day of the stadium, the Team will contribute a minimum of $500,000 per year to support community needs outlined in this document and included, but not limited to, mental health, healthcare access, youth development, domestic violence, substance abuse disorders, veterans services, human trafficking, food insecurities, and homelessness.
Minimum Financial Commitment —  Community benefits describes will be supported with cash and in-kind donations from the Team totaling at least 1% of annual ticket sales. The contribution shall be the greater of 1% of annual ticket sales, or $2,000,000.
Governor Joe Lombardo celebrated the MLB's unanimous decision in a released statement:
"Following today's unanimous MLB relocation vote, Nevada is more excited than ever to welcome the A's home to Las Vegas. As more and more Americans are finding out — and as MLB owners recognized today — Nevada is a great state to do business. This relocation will bring thousands of new jobs to our state, while also generating historic economic development and providing a return on public investment for the direct benefit of Nevada taxpayers. Las Vegas has proven itself as a sports town, and we're ready to play ball."
The governor contends that the ballpark and its construction are estimated to create over 30,000 new construction, operations, and incremental visitation jobs and will generate a three times return on public investment.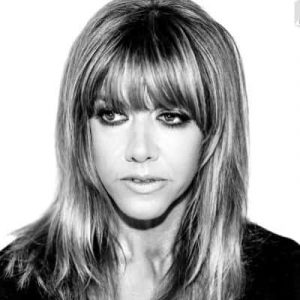 Latest posts by Megan Barth
(see all)