Nevada Ranks Eighth As Best Business Climate in US
Reno ranks second for the largest midsize manufacturing hub
By Megan Barth, October 4, 2023 12:25 pm
"Nevada is an attractive place to land and grow due to a variety of factors including proximity to California's large market, lower cost of living, business-friendly governance, and innovative spirit." –Governor Joe Lombardo
This year Business Facilities' State Rankings found Nevada to be the 8th best business climate in the U.S. with Texas as the top state for best business climate. According to the study, "a low tax burden, robust incentives, world-class higher education institutions, and steady population growth combine to offer an environment where businesses across varied industries have the opportunity to thrive."
Reno ranks second for the largest midsize manufacturing hub, Nevada ranks second for Electronic Vehicle (EV) Investment, and Clark County ranks second for the fasting growing county.
In an interview with Business Facilities, Governor Joe Lombardo repeated his commitment delivered during his State of the State address that "Nevada is open for business" and highlighted Tesla's $3.6 billion investment to expand production in the Silver State. The governor cites that from 2012 through 2022, manufacturing jobs in Nevada increased by 61%, while overall employment in the state grew 26%.
Highlighting the Tahoe Reno Industrial Center, Lombardo notes that tech and manufacturing companies have "invested billions of dollars and have created tens of thousands of jobs," and refers to Reno as a blueprint of success throughout the state. "By positioning itself as a business friendly, logistically attractive, low tax, and low regulatory climate, Nevada has seen significant growth in manufacturing," Lombardo said.
The governor is targeting the following industries for economic expansion and economic diversification:  Advanced Manufacturing, Transportation & Logistics, Natural Resources & Technologies, Information Technology, and Hospitality, Tourism, and Sports and Creative Industries.
Lombardo credits the GOED [Governor's Office of Economic Development] for much of this growth and expansion as incentivized companies are primarily manufacturing companies. Incentives provided by GOED include: sales tax abatements on capital equipment purchases, sales and use tax deferral on capital equipment purchases, abatements on personal and modified business taxes, real property tax abatements for recycling, assistance with the cost of intellectual property development, employee training grants, and abatements on aviation parts and data centers.
As Nevada ranks fourth in EV investment, Lombardo stressed that "Nevada will be ground zero for the energy transition… a global leader in the development and utilization of clean energy innovations. It will capitalize on its strengths and export innovative processes and products in mining and production of batteries and solar energy to new global markets supported by a robust, statewide electric vehicle (EV) and energy storage infrastructure."
The governor keenly notes that green energy relies on an abundance of water and affirms that water conservation is built into GOED's plans for economic development and incentives to integrate water consumption into economic development planning and incentives in Nevada. "The state continues its focus on accelerating the development and application of new, innovative smart infrastructures and technologies to scale water conservation efforts," Lombardo stressed.
Noting fast metropolitan growth, particularly in Clark County, Lombardo emphasized, "The Las Vegas economy accounts for the vast majority of Nevada's economy but we need to be strategic about the kinds of industry to attract due to challenges being a fast-growing metropolitan area in an arid desert."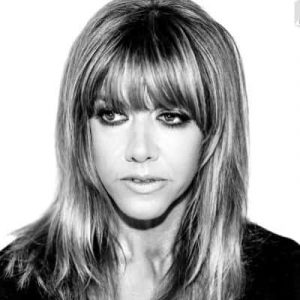 Latest posts by Megan Barth
(see all)