Nevada Reports Nine Straight Months Of Employment Growth
September marks the first time in Silver State history that its labor force exceeded 1.6 million
By Megan Barth, October 19, 2023 2:01 pm
Although Nevada's unemployment rate remains at 5.4 percent, September marked the ninth straight month that the labor force gained jobs, Nevada's Department of Employment, Training and Rehabilitation (DETR) said in a news release. The labor force in the state grew by about 8,000 and is the first time in Silver State history that its labor force exceeded 1.6 million
"Our employment growth remains strong, and our unemployment rate held steady despite a rise in the labor force participation rate," chief economist David Schmidt said in a statement. "Overall, this report points to stable, ongoing growth in Nevada's labor market."
According to DETR's metropolitan report:
Las Vegas employment increased by 4,100 jobs (0.4%) since August, an increase of 36,000 jobs (3.3%) since September 2022.
Reno employment had an increase of 2,300 jobs (0.8%) since August, an increase of 8,900 jobs (3.4%) since September 2022.
Carson City employment had an increase of 200 jobs (0.6%) since August, an increase of 1,300 jobs (4.2%) since September 2022.
As reported by The Globe, Business Facilities' state rankings found Nevada to be the 8th best business climate in the U.S. with Texas as the top state for best business climate. According to the study, "a low tax burden, robust incentives, world-class higher education institutions, and steady population growth combine to offer an environment where businesses across varied industries have the opportunity to thrive."
Reno ranks second for the largest midsize manufacturing hub, Nevada ranks second for Electronic Vehicle (EV) Investment, and Clark County ranks second for the fasting growing county.
In an interview with Business Facilities, Governor Joe Lombardo repeated his commitment delivered during his State of the State address that "Nevada is open for business" and highlighted Tesla's $3.6 billion investment to expand production in the Silver State. The governor cited that from 2012 through 2022, manufacturing jobs in Nevada increased by 61%, while overall employment in the state grew 26%.
"Nevada is an attractive place to land and grow due to a variety of factors including proximity to California's large market, lower cost of living, business-friendly governance, and innovative spirit," said Governor Lombardo.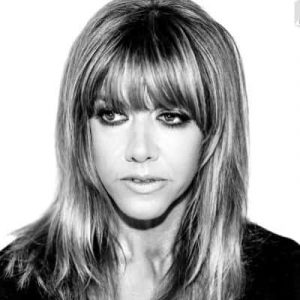 Latest posts by Megan Barth
(see all)