NV Dems Awarded an 'F' For Gerrymandering Political Maps
State Democrats will enjoy an unfair competitive advantage for the next 10 years
By Megan Barth, October 20, 2023 12:09 pm
12:41 PM: This article has been updated with comments from Assemblyman Greg Hafen. 
In 2021, The Globe reported that the Democratic majority in the state legislature, during a five-day special session, gerrymandered Nevada's political maps into a Democratic supermajority. The political maps were drawn using data from the 2020 Census. Our reporting has now been confirmed in a report from the nonpartisan Princeton Gerrymandering Project, a group that analyzes redistricting maps across the United States.
At the time SB1 passed, we reported:
The 33rd special legislative session came to a close on Tuesday afternoon without a surprise ending. The Democratic majority passed their maps without any Republican support. The only Democrat to buck the party line was Assm. Edgar Flores.

Upon passage, Democratic leaders issued this statement: "The maps passed today reflect our diverse and vibrant state and set us on a path for the next ten years where the voices of all those who call Nevada home are represented."

Many would disagree with this statement as Democrats only account for one third of registered voters, yet their maps virtually eliminate swing districts, providing Democrats a clear pathway to a supermajority.
The Gerrymandering Project awarded Nevada's Democrats an 'F' due to their approving the maps, created by an undisclosed consulting group, into a "significant Democratic advantage" by creating three reliably blue U.S. House districts and one reliably red U.S. House District.  According to their report, all four of Nevada's districts were outside of the "competitive zone," which is when a district's partisan split is within 7 points.
"None of Nevada's four districts are in that seven point range, which means that it's relatively straightforward to predict how each of the four districts will fall in a congressional election. And that is currently three Democrats, one Republican," said Sam Wang, with the Princeton Gerrymandering Project. "When you draw those lines, it's possible for politicians to pick their voters as opposed to what we think should be the case, which is voters picking their politicians," Wang said.
At the time the maps were published, Rep. Dina Titus (NV-1) told a local union that she was "fucked" by the Democratic legislature. Yet, she and her Democratic colleagues, Susie Lee and Steven Horsford, were handily reelected in 2022.
Assm. Jill Tolles claimed that her district (AD25) was "carved up like a Thanksgiving Turkey" as Democrats redrew her district from a +6 Republican district to a near +4 Democrat district.
Assm. Heidi Gansert, who is not seeking reelection in 2024,  made the case that Reno was "severed" and Reno and Washoe County voters are being disenfranchised. Due to SB1, Gansert claims that Senate District 15 has been "artificially engineered."
Reno and Washoe County voters are being disenfranchised.
The Majority maps sever large portions of west Reno to artificially engineer SD15 to a super majority Democrat district. The carved out section of Reno was added to SD14 that stretches to Elko County – 278 miles! #nvleg https://t.co/2JYuD8q3tg

— Heidi Gansert (@HeidiGansert) November 13, 2021
Assm. Robin Titus told The Globe, "Democrats continue to trample on the legislative process and silence the nearly two-thirds of Nevadans who are not registered Democrats and have no representation in this process. Nevadans are being denied the ability to choose their elected officials, instead elected officials are drawing maps to pick their voters."
Then-Senate Leader James Settlemeyer noted, "Democrats only make up 34 percent of the voting population but are egregiously railroading through redistricting maps that guarantee them 60 percent of seats violating equal representation of non-Democrats. A four percent advantage in voter registration is not grounds for super-majorities in both chambers."
Greg Lademann, the Nevada Senate Democrats Executive Director, said in a statement to News 4-Fox 11 that the notion the maps are unfair is ridiculous: "The notion that Nevada's congressional maps are unfair is ridiculous. They are compact and go out of their way to keep local communities together. Both national parties consider three of our four U.S. House seats to be competitive, and the fourth seat is overwhelmingly Republican. Republicans frequently lose because they insist on nominating MAGA extremists, and that's not something that any version of a map can fix."
Lademann's smears may sell among Democratic voters and distract from the facts, but the nonpartisan study found that the maps are indeed fixed to a competitive advantage for Nevada Democrats.
Assemblyman Greg Hafen filed a lawsuit days after the maps were approved by the legislature and signed by Democratic Governor Steve Sisolak. The lawsuit specifically claimed that the maps were "intentional extreme partisan gerrymander." The lawsuit was heard by Judge James T. Russell who ruled that a special panel would complete the redistricting process. After several months, the three-member panel of "special masters" approved the maps in October.
Assm. Hafen told the Globe: "Delaying the special session put us up against a timeline that was impossible to do anything before the election began. Democrats delayed our lawsuit until they had filed to run for office and the 2022 election was already in process. The judge didn't throw the case out, but by this time we had spent over $100,000 in legal fees, we could see that the case would end up in the Nevada Supreme Court and appealed to the U.S. Supreme Court–which would costs us millions of dollars. The Democrats legal costs would be covered by the state. Their attorney did work for Joe Biden. So we made the decision to use our resources in the election,  rather than come up with millions to fight them in court. There is a very similar lawsuit in North Carolina that went to U.S. Supreme Court and, essentially, ruled in our favor. So, it's really tough to say we were right, but it was a worthy cause. This last session, I brought forwarded an independent redistricting commission but the Democrats didn't want to do anything with it because they enjoy a near supermajority."
Without any further legal challenges appeals, Nevada Democrats will enjoy an unfair competitive advantage for the next 10 years.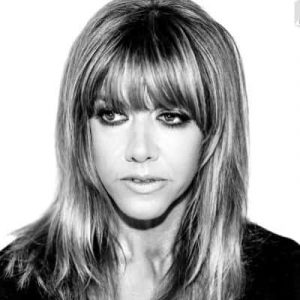 Latest posts by Megan Barth
(see all)