NV SOS Rejects Ethics Complaint Against Reno Councilman Devon Reese
SOS determines The Globe's complaint 'does not amount to a statutory violation and therefore has no enforceability'
By Megan Barth, September 18, 2023 10:29 am
Last month, The Globe  filed an ethics complaint with the Nevada Secretary of State's (SOS) office against At-Large Councilman Devon Reese (he/him/his), Vice Mayor of the City of Reno.
The basis of the complaint stemmed from Councilman Reese blocking The Nevada Globe on Twitter from following his @votereese account which he uses for city business and his 2024 campaign-related announcements.
After unsuccessful attempts to reach Reese or his office for clarification and comment, the complaint was filed and cited existing case law from numerous jurisdictions. Additionally, we sent a letter to Councilman Reese which highlighted the judicial precedent cited in our ethics complaint. To this day, we have not received a response from the Vice Mayor while he continues his campaign in Ward 5.
We did, however, receive a response (see below) from the SOS office explaining that our complaint "does not amount to a statutory violation and therefore has no enforceability."  The letter refers to our complaint against some guy named "Devin Reese", but we presume this is a typo.
Although Reese blocked The Globe on Twitter, we were able to access his Facebook page where he ironically announces how fortunate Nevadan's are to have direct access to our elected officials.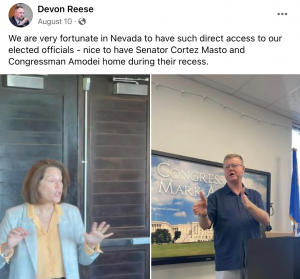 We wholeheartedly agree and we will continue to request direct access to Councilman Reese's Twitter account. As Reese is an attorney, we presume he is familiar with existing federal case law that protects our access to this information. The Supreme Court is expected to decide whether people can sue public officials who block them on social media.
As Reese is one of two elected Nevada officials who have blocked The Globe from their respective Twitter profiles, we will be watching the Supreme Court's decision closely as we prepare our respective lawsuits.
This is a developing story.
Barth, Determination Letter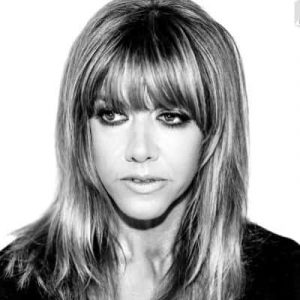 Latest posts by Megan Barth
(see all)