Study: Las Vegas Ranks Number One In Real Estate Search
Los Angelenos eye Sin City to lower their cost of living
By Megan Barth, August 16, 2023 2:02 pm
RedFin, a real estate search engine, conducted a study based on two million searches for homes between April 2023 and June 2023 and found that Las Vegas was the most sought after location for "western migrants." According to the study, a Redfin.com user counts as a migrant if they viewed at least 10 for-sale homes in the relevant three-month period and at least one of those homes was outside their home metro area.
Topping RedFin's list for the first time, Las Vegas was the most popular destination for relocation as "western migrants" are attracted to "cheaper" homes than they are finding in Los Angeles, San Francisco and Seattle. Out of all three areas, Los Angelenos searched for Las Vegas the most. According to another study by RedFin, a majority of home buyers are looking to relocate to lower their cost of living and only four percent of home buyers are considering relocation due to "climate change."
Redfin reports a typical home in the Vegas area costs around $412,000. Compare that with around $975,000 in the Los Angeles area, about $1.4 million in San Francisco and around $826,000 in Seattle. Adding to the appeal, Nevada does not have a state income tax.
Needless to say, Nevadans have faced skyrocketing housing and rental prices due, in part, to the influx of interest as Californian's fled the once-Golden State during the pandemic. In the last four years, housing prices throughout Nevada have nearly doubled, yet with the Federal Reserve increasing interest rates to battle Bidenflation, the housing market has cooled yet inventory remains low.
According to Bankrate, "Sin City's population is growing fast. In fact, by 2060, Clark County (of which Vegas is the county seat) is expected to add more than a million new residents, bringing its total population to nearly 3.4 million, according to the Center for Business and Economic Research at the University of Nevada, Las Vegas."
Not surprisingly, this expected population boom is being addressed by Senator Jacky Rosen who is working with the federal government to "increase housing options" by supporting "affordable housing projects."
At a time when high housing costs are squeezing Nevadans' budgets, I'm glad to see this agreement will support more affordable housing projects.

I'll continue working with NV stakeholders on ways to increase housing options that lower costs while preserving our public lands. https://t.co/5GsWghbUwX

— Senator Jacky Rosen (@SenJackyRosen) August 15, 2023
A week prior to Rosen's tweet, the Department of the Interior announced that the federal government will start selling public land for as little as $100 an acre to local governments to align with the Biden agenda of "building from the bottom up."
In June of 2022, The Globe reported that Senator Catherine Cortez Masto is also eyeing Clark County for a massive housing development. According to our report:
This past June, Cortez Masto pushed for expanded development by pushing legislation to sell off 42,000 acres of public lands to spur new development in the town that borders Lake Mead that will sprawl an area the size of Miami or St. Louis alongside the existing Vegas footprint. According to population estimates ballyhooed to justify the bill, the Southern Nevada Economic Development and Conservation Act hopes to draw more than 820,000 new residents to Southern Nevada's patch of the Mojave Desert in the next 40 years.

In alignment with this development, Clark County Commissioners published a "Transform Clark County"–a 400 plus page master development plan which reworked and rewrote zoning ordinances and regulations to transform Clark County into an "equitable, diverse, and climate-resilient' county." Within these pages are a plan to develop a portion of 39,000 acres of land the county had previously purchased from BLM in unincorporated Clark County to develop low-income (affordable) housing and multi-family developments–interspersed with single family housing, retail and businesses.
How will the desert secure enough water to address this anticipated population boom? As we look for answers, we come up dry, but we anticipate yet another government solution to a government-created problem.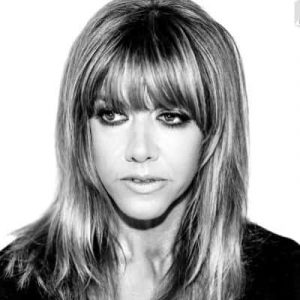 Latest posts by Megan Barth
(see all)