The Daily Beast: Jacky Rosen Violated the Stock Act
Rosen failed to report thousands of dollars in stock transactions, worth a combined total of up to $30,000
By Megan Barth, July 21, 2023 12:35 pm
A new report from the Daily Beast revealed that Jacky Rosen failed to report thousands of dollars in stock transactions, worth a combined total of up to $30,000.
Additionally, Rosen traded up to $45,000 more in stock through her family trust even after Nevada had revoked the trust's license to do business in the state. Yet, "when the Rosen trust was reinstated in 2021, the entity had to pay a nominal penalty, but the hiatus did not otherwise disrupt business as usual."
According to the Daily Beast:
Nevada Democrat Sen. Jacky Rosen appears to have missed at least two mandated deadlines to report stock trades worth up to $30,000.

The STOCK Act of 2012 requires members to report transactions within 30 days of notification of a trade and 45 days of the transaction. Rosen's disclosures, however, show that in February 2017, when she was a Representative, she traded up to $15,000 worth of stock in two companies—LogMeIn (Feb. 1) and Spectra Energy (Feb. 28)—but didn't report either transaction until April 19. The LogMeIn trade belonged to Rosen's husband, the disclosures show, which appears to have been an upshot of a corporate spinoff. The Spectra trade was also reported as an exchange, due to a corporate merger.
In response, the NRSC's  Spokeswoman Maggie Abboud released this statement: "Jacky Rosen broke federal law when she violated the STOCK Act, which is meant to stop Congress from insider trading. Rosen is just another Washington insider who thinks the rules don't apply to her."
However, Rosen is not the only lawmaker to violate the Stock Act.
According to a Business Insider report published January 2023, 78 members of Congress have violated the 2012 federal law designed to prevent insider trading.
A series of bills have been introduced over the years to ban or limit the practice, but in 2021, when Democrats controlled the House and Senate, then-Speaker of the House Nancy Pelosi defended lawmakers' stock trading. "We're a free market economy," she said at the time. "They should be able to participate in that."
Now that Nancy has surrendered the gavel, bipartisan legislation, introduced Wednesday by Senators Josh Hawley (R-MO) and Kristin Gillibrand (D-NY), would ban stock trading and individual stock ownership by members of Congress, executive branch officials and their families.
In statements released on Wednesday, both Senators highlighted the significance of their bipartisan proposal:
"Sunlight is the best disinfectant. It is critical that the American people know that their elected leaders are putting the public first – not looking for ways to line their own pockets," said Senator Gillibrand. "The landmark Ban Stock Trading for Government Officials Act bars members of Congress, executive branch officials and their families from holding or trading stocks, increases disclosure requirements and imposes harsh penalties on violators. This bill is the most substantive bipartisan effort to date and I'm going to work hard alongside Senator Hawley to get it signed into law."
"Politicians and civil servants shouldn't spend their time day-trading and trying to make a profit at the expense of the American public, but that's exactly what so many are doing," said Senator Hawley. "My bill with Senator Gillibrand is common sense: ban elected and executive branch officials from trading or holding stocks, and put the American public first."
A recent survey revealed that 86 percent of Americans favored a stock trading ban for lawmakers, with a near-equal percentage of Republicans and Democrats supporting a ban.
Attempts to reach Jacky Rosen for comment were unsuccessful.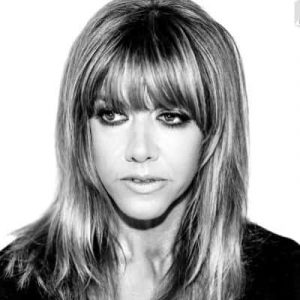 Latest posts by Megan Barth
(see all)