At 86 years young, Julie Lee takes to the streets to save Nevada's wild horses
There is such a thing as a peaceful BLM protestor
By Megan Barth, October 21, 2021 7:00 am
It was a beautiful fall afternoon in Carson City. My colleagues and I were visiting the state capitol to snap some photos, with hopes to run into a random legislator or two. We didn't run into two, let alone one, as the legislators are out of session. But I did run into a man who 'does stuff' in the building. He said he likes it when the place is empty and nothing is going on in the legislature because it means they aren't passing any more ridiculous laws. I had to agree.
One such legislative action that sound ridiculous to city clickers, but important to many of us who live in the rurals, is horse birth
control and protection for wild or feral horses.
As we were walking outside, we ran into a few protestors holding BLM signs. They weren't torching down the nearest small business or assaulting police offers; these were different BLM protestors, as in protestors against the Bureau of Land Management.  Nearly 90% of open land in Nevada is owned by the federal government, falling under the jurisdiction of BLM. This afternoon, the four or so activists were protesting the sweeps of wild horses which are done by helicopters chasing and corralling horses for capture and containment.  Many, if not all, of these horses are sold and slaughtered.
One such protestor I spoke to was 86 yo Julie Lee. Lee has been and activist for nearly 40 years after she and her (now ex) husband moved out of California and bought a ranch in Northern Nevada in search of a simpler and quieter life  Yet, Lee hasn't remained quiet. Her passion is not only for photography (she doesn't do weddings), but she loves being an 'instigator' on behalf of wild horses.
Lee is a voice, an activist and a fundraiser for the Wild Horse Preservation League, a 501 c3 dedicated to preserving America's wild horses. Every Wednesday, from 11-1 pm, in front of the Capitol building, she and 'her girls', who are in their 50's and 60's, hold up picket signs and wave to the passing cars. As I stood there for 10 minutes or so, many cars honked and drivers waved to show their support. Lee said that every once in a while they do get some nasty gestures, but she tells her girls to just wave back and keep smiling.
I asked Lee if what she did was making a difference. She proudly said that for 18 months, in 2018, she and her crew picketed in front of the capitol demanding that the Nevada Dept of Agriculture renew their birth control darting agreement. This agreement was with the American Wild Horse Campaign whose volunteers would dart mares in order to prevent over-population on the range.  She was told that Governor Sisolak had seen them and asked what they were doing and had reversed the department's decision.
Looking into this reversal, there were a few people, like Assemblyman Jim Wheeler and Suzanne Roy of the American Wild Horse Campaign who were also heard by the governor.
Lee also told me to 'follow the money' when it came to the round ups of the horses. Horses sold and slaughtered for horse meat was her concern, as horse meat is a delicacy in Canada, France and Mexico, and the cruelty of the roundup would keep her in front of the capitol until these sweeps stop.  She explained that many horses break their legs trying to run from the helicopters, many miscarry and foals get left behind because they can't keep up with the mares and stallions.
"Horses have family units," Lee said, and "these sweeps are also breaking up these families."  Lee also mentioned that the latest volunteer efforts involve diversionary feeding which supplies feed and water to horses so they don't wander into public areas, which cause not only concern, but can cause human injuries and fatalities if they cross the busy interstate looking for food.  They also make phone calls to senators and congressman, but since they are dealing with the feds, she says things move slowly.
Lee apologized for the small showing they had that day, but said she would stand out here alone if she had to. "You need to inspire people. I will do this as long as I can stand and hold a sign, anyone can and everyone can join us.  We are out here every Wednesday from 11-1, rain or shine."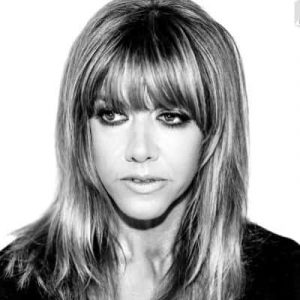 Latest posts by Megan Barth
(see all)