Democrats Compare Opportunity Scholarships To Segregation
If facts are still relevant, over half of the students who receive Opportunity Scholarships are minorities
By Megan Barth, August 8, 2023 1:02 pm
A new (low) talking point has been making the rounds on X (formerly Twitter) as Nevada Democrats continue to sabotage school choice and Opportunity Scholarships for low-income students. If facts are still relevant, over half of the students who receive Opportunity Scholarships are minorities. Perhaps Assemblyman Max Carter (AD-12) and Clark County Commissioner Tick Segerblom were simply unaware of the data, or they are simply resorting to divisive partisan politics designed to pander to the powerful teachers' unions.
Are Jara and our school board working to destroy our public schools in order to further the privatization/voucher/segregation movement in Southern Nevada? https://t.co/u6nnj9DN6O

— Max Carter II (@Carter4nv) August 1, 2023
Taking a trip back in time to 2018, one month before Steve Sisolak became Nevada's Democratic governor, he spoke to Hispanics in Politics about his passion for education. As reported by The Nevada Current, Sisolak stated:
"'Education is one of my top priorities because I believe it is a great equalizer,' Sisolak said. 'Everyone should have the opportunity for better school regardless of their ZIP code or bank account.'
Was Sisolak a segregationist?
In 2019, the opportunity for low-income children to attend better schools, regardless of their zip code, was obliterated by Governor Sisolak and the Democratic majority by the passage of  Senate Bill 321–a bill introduced and sponsored by Senator Marilyn Dondero Loop–which abolished the Achievement School District that allowed for low-performing public schools to be converted into charter schools overseen by the Department of Education. The Achievement School District was created by the Republican-controlled 2015 legislature.
When Sisolak signed SB321, twelve potential and identified schools were abolished or converted into the failing public school system.
Fast forward to this year's legislative session where the Democratic majority sought to "starve" the Opportunity Scholarship program, but now refuse to publicly defend their decision which has negatively impacted hundreds of low-income, minority families.
If there is a "segregation movement," as Segerblom and Carter claim, it is being led by the thousands of low-income, minority families who apply for Opportunity Scholarships and the hundreds who are at risk of losing them. Based on test scores, one could easily argue that public schools have failed the majority of Hispanic and Black families.
According to the National Assessment of Educational Progress, only 13 out of 100 black eighth-grade students are proficient in math, and only 15 out of 100 are proficient in reading.
As reported by The Globe, testing scores of 3rd to 8th grade students in Clark County, taken and published by Smart Balance Assessments, show that only 3.9% of Black students and 7.4% of Hispanic students were proficient in Math. In English, 11.2% of Black students and 15.7% of Hispanic students were proficient. Overall, only 20 percent of Clark County students tested proficient in English Language Arts. In math, it was 11.5 percent.
Valeria Gurr, Senior Fellow at the American Federation of Children, told The Globe: "In light of the fact that the public education system is either unwilling or unable to educate Hispanic and Black students at a sufficient level, we demand a new system. One that is constructed by our community and where parents hold authority. This is not racist – what is racist is allowing low-income students of color to stay in failing public schools for decades, suffering the consequences of a broken system."
Every child deserves to attend a school where they can succeed — Opportunity Scholarships make that a reality.

We have to stand together to protect our kids and their Opportunity Scholarships. pic.twitter.com/BzjRn7MX3d

— Governor Joe Lombardo (@JosephMLombardo) August 5, 2023
In spite of the Democratic majority's efforts to starve the program, Governor Lombardo has proposed a $3.2 million lifeline for the Opp0rtunity Scholarship program which will be considered tomorrow morning by the Democrat-controlled Interim Committee on Finance. The public is encouraged to attend and/or provide comment.
The Globe will continue to provide updates to this developing story.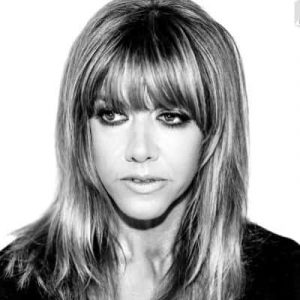 Latest posts by Megan Barth
(see all)