Assm La Rue Hatch Plays Partisan Politics With Opportunity Scholarships
An estimated 600 low-income students will now be forced into an education system that La Rue Hatch claims is 'actively harming children'
By Megan Barth, July 26, 2023 4:50 pm
In an October 30, 2022 interview on Nevada Newsmakers, Washoe County teacher and freshman Assemblywoman Selena La Rue Hatch (AD-25) refers to Opportunity Scholarships as a "small sliver" of public schools, thereby minimizing the thousands of low-income students who have benefited from the program and the hundreds who are now losing their scholarships due to the legislative Democratic majority blocking  Republican Governor Joe Lombardo's bill to restore funding to the Opportunity Scholarship Program.
During the legislative session, Democratic Senate Majority leader Nicole Cannizzaro announced that the Democratic majority was "working to better the lives of all Nevadans." Yet, without adequate funding, it is now estimated that 600 low-income students are poised to lose their scholarships to attend a school of their choice or a school that they have been attending–since 2015–when the program was established.
In fact, Democrats were more than willing to fully fund the program while Democratic Governor Steve Sisolak was in office (see below). However, during this last legislative session, Opportunity Scholarships were suddenly labeled by Democrats as a "scam", a "voucher program", and a program that "diverts taxpayer money from public education."
Were Opportunity Scholarships a "scam", a "voucher program", and did the program "divert money from public education" when the Democratic majority approved an additional $14.2M (FY 2019-FY2022) for low-income students when a Democratic governor was in office?
Obviously not. So, what changed?
In the Nevada Newsmakers interview, La Rue Hatch claims that these scholarships, which are means-tested, divert money from public education. "That's a fact," she falsely claims.
What is a fact is that Opportunity Scholarships are funded by donations from the private sector in exchange for tax credits.
Even far-left Battle Born Progress, a supporter of La Rue Hatch, admitted to CBS Reno that money for Opportunity Scholarships does not come from the state education budget – which received an additional $2 billion in the budget signed by Governor Lombardo.
After the Nevada Newsmakers interview La Rue Hatch tweeted: "Education has the power to change lives."
On her website, she admits that the public education system in Nevada is "actively harming children."
Those two statements are, indeed, factual.
What is also factual is that 54% of the roughly 1,400 students who received opportunity scholarships were minorities.
Now, due to partisan politics, nearly half of these 1,400 students will be forced into an education system that La Rue Hatch claims is "actively harming children."
Through tears, a Hispanic mother who fears for her child losing their scholarship said: "They are in a safe school and feel at home where they are now. They love their school, and I have seen how they have advanced their social skills. My oldest was very shy, and now she is talkative and confident… If I take them out, I know this will change them. They will have to face lots of violence—a very different environment than the one they have in their home. I ask legislators who don't support this. I ask them to reconsider. The parents involved with these scholarships are lower-income parents; if we lose these scholarships, we don't have any other options."
Maybe 1,400 students are a "small sliver" to La Rue Hatch, but their lives were safer and changed for the better though Opportunity Scholarships.
Attempts to reach La Rue Hatch for comment were unsuccessful.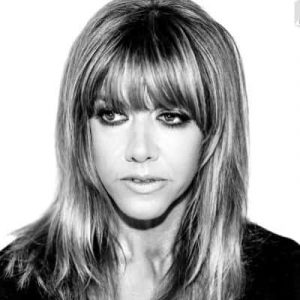 Latest posts by Megan Barth
(see all)