Governor Lombardo Makes History, Vetoes 75 'Harmful and Dangerous' Bills
During this 82nd legislative session, the Governor received a total of 611 bills, of which 538 became law and 75 were vetoed
By Megan Barth, June 19, 2023 2:07 pm
Last Friday was the deadline for Governor Joe Lombardo to sign or veto legislation that had arrived on his desk within the last five days of the legislative session. Fighting against a partisan blue wall that resulted in two special sessions of the 82nd legislative session, the Governor received a total of 611 bills, of which 538 became law and 75 were vetoed–the largest amount of vetoes issues during a legislative session in Silver State history.
"This session, Democrats passed legislation that raised taxes, eroded constitutional rights, and expanded bureaucracy, among countless other examples of government overreach," Lombardo said in a Friday afternoon statement. "Nevadans elected me to protect and serve our state – which includes protecting Nevadans from harmful and dangerous legislation." The Governor added, "I'm excited by the meaningful legislation my administration was able to pass in our first legislative session. I signed long-awaited school safety reforms, a historic education budget and education accountability measures, and common-sense public safety policies – all while ensuring Nevadans faced no new taxes and making unprecedented investments into state savings accounts."
This session, Gov. Lombardo vetoed a record 75 bills, from tax hikes to attacks on our 2nd Amendment liberties.

He will always protect Nevadans from the radical left. #NVleg https://t.co/GcMxpE9Fa1

— Nevada War Room – Better NV PAC (@BetterNevadaPAC) June 19, 2023
A complete list of vetoed and approved bill can be found here.
Of those approved bills, the Governor highlighted his signing of four of his five legislative priorities:
The Governor not only made history with the number of vetoes he issued, he also signed "historic" state budgets, including $2 billion in funding for education, $250 million for increases in teacher's salaries and support staff, and two "Christmas Tree" bills, SB341 and AB525, which allocated over $100 million to a variety of nonprofits, including $25 million to a Culinary School run by the powerful, Democrat-aligned Culinary Union for an undisclosed capital improvement project.
As The Globe reported, Republican legislators feared that this appropriation was no more than a gift to an entity that campaigns and ballot harvests on behalf of the Nevada Democratic Party. Among the various union leaders and activists who are Trustees of the Culinary Academy is President of Culinary Union Local 226, Diana Valles, pictured here endorsing and promoting a slate of State Democrats.
One of the most controversial bills the Governor signed was SB163, a bill requiring Medicaid and insurance companies to cover gender affirming care. Although every Republican in the Senate and Assembly voted against the proposal, the Governor signed the bill without announcing he had done so, catching his Republican colleagues by surprise. One of those colleagues told The Globe, "We didn't see this coming. We learned about the signing from a Democrat on Twitter."
Today Nevada solidifies its ranking as the BEST place to live as an openly LGBTQ person, as #SB163 was signed into law. NO INSURANCE COMPANY can deny medically necessary coverage to trans people here!
w/ @DallasHarrisNV @Senatorspearman @CeceliaGNV @NVSenateDems
1/2 pic.twitter.com/hDuahJ5iAt

— Melanie Scheible (@MelanieScheible) June 13, 2023
Lombardo told the press that the bill wasn't as "draconian or detrimental or immoral as people are portraying it to be" and encouraged Nevadans to "read the bill."
We asked Gov. Joe Lombardo (R) why he signed SB163, which requires health insurers to cover gender-affirming care.

"I implore people to read the bill … it's not as draconian or detrimental or immoral as people are portraying it to be."

Full story: https://t.co/yk0R3Itr8Y pic.twitter.com/Z3Zpj7JfFm

— Ben Margiott (@BenMargiott) June 13, 2023
Although the Governor's lack of public communication regarding this bill was chided by many of his supporters and a legal challenge is under consideration, his record number of vetoes has been well-received, and his early protection of the 2nd amendment was lauded when he vetoed a trio of "gun control" bills.
"I will not support legislation that infringes on the constitutional rights of Nevadans," said Governor Lombardo. "As I stated in my letters, much of the legislation I vetoed today is in direct conflict with legal precedent and established constitutional protections. Therefore, I cannot support them."
The Governor's legislative priorities like school choice and opportunity scholarships were summarily dismissed by his Democratic colleagues, yet the Governor was able to pass paired-down public and school safety measures.
Lombardo signed SB35, a bill that provides tiered, criminal penalties for trafficking fentanyl and fentanyl derivatives, but fell short of his goal to make the possession or distribution of any amount of fentanyl a felony. AB285 and AB330 passed with bipartisan support and provides for the elimination of many restorative justice measures that had prohibited school staff from removing or suspending violent students. These new bills will now allow for the suspension and expulsion of violent students.
Bipartisanship was also found during the second legislative special session as lawmakers played ball, pitched amendments, and passed SB1, the $380 million publicly financed A's baseball stadium.
Lastly, the Governor's election integrity proposals were, according to Assembly Speaker Steve Yeager, "dead on arrival." However, as reported by The Globe, the Governor is likely backing a ballot initiative for Voter ID–a law implemented in 36 states that Attorney General Aaron Ford claims is "unconstitutional."
As Governor Lombardo battled a Democratic supermajority in the Assembly and a Democratic majority in the Senate, it's important to note that the governor's veto pen will be rendered useless if Democrats hold their supermajority in the Assembly and gain only one seat in the Senate. Although a Republican Governor made history this legislative session, Nevadan's will ultimately determine the future of the Silver State.
As 2024 is a presidential election year, it is also an election year that will determine if Nevada swings to a legislative Democratic supermajority run by labor unions, special interests, the DNC, and Clark County Democrats, or swings to a balanced, representative government which guarantees the Governor the continued opportunity "to serve and protect all Nevadans."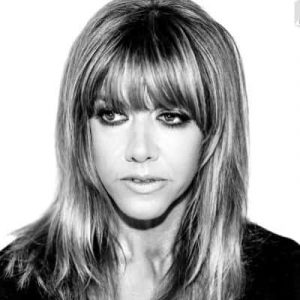 Latest posts by Megan Barth
(see all)