Judge Finds Commissioner Justin Jones Lied and Destroyed Evidence
Calls for a criminal investigation, his resignation, and a special election escalate in the Silver State
By Megan Barth, April 25, 2023 5:55 pm
Democratic Clark County Commissioner Justin Jones (District F) has been sanctioned, without fines, by Federal Magistrate Judge Elayna J. Youcha, for his his willful destruction of evidence and defrauding/lying to the court in a case involving Gypsum Resources LLC. (see below)
To note, Judge Youcha could have imposed fines or engaged in a referral to the state bar, but instead, the judge curiously delineated all violations and refused take such action.
In a previous report by The Las Vegas Review Journal, Commissioner Jones had been accused by attorneys of Gypsum Resources of deleting public records (text messages) and colluding with then-Clark County Commissioner, candidate for Governor Steve Sisolak to impede their development efforts in Red Rock Canyon.
At the time of Gypsum's development agreement with Clark County, Attorney Jones had worked pro-bono for Save Red Rock (SRR). During Jones' campaign for County Commissioner, he vowed to oppose Gypsum's development plans within his first 100 days of office.
Gypsum Resources' lawyers reportedly obtained a text message thread between Jones and the former head of Nevada Conservation League Andy Maggi in October 2018, in which Jones said, "Well, I'm doing my part. If Sisolak doesn't want to play, then it's going to blow up in his face tomorrow."
A court-ordered forensic audit of Jones' cell phone and iCloud accounts found that all of Jones's text messages leading up to the April 2019 vote on Gypsum's development agreement were deleted and unrecoverable. The earliest messages on Jones's phone were from roughly six hours after the commission voted unanimously to deny Gypsum Resource's request to waive a condition and proceed with their preliminary plan to develop 3,000 homes.
Due to the actions of Justin Jones, Steve Sisolak, and others, Gypsum Resources was forced to file bankruptcy and is seeking restitution in excess of $2 billion in damages–an amount that would also send Clark County into financial ruin.
The highlights of the judge's 42 page ruling include: (emphasis added)
During his campaign for County Commissioner, Justin Jones made a "deal" with then County Commission Chairman Steve Sisolak in exchange for Sisolak opposing Gypsum's land use applications. (p. 5 & 24)
At his deposition, Mr. Jones admitted the deal he struck with Commissioner Sisolak had "value," that Commissioner Sisolak used language similar to language Jones drafted when releasing his public statement, and that "Commissioner Sisolak did what SRR and Jones wanted him to do." ( p. 5-6).
Once in office and after voting on Gypsum's matters, "Mr. Jones deleted all texts knowing the role he played in achieving the vote to deny Gypsum the waiver it sought and he did not want his dedicated involvement in this outcome, or his communications with the Sisolak campaign, Commissioner Sisolak or anyone else with whom he communicated about the deal he struck, to come to light." (p. 26).
"Mr. Jones may have been "factually honest" about what his phone did contain during his deposition testimony, but the above facts belie the notion that Mr. Jones was honest about what his phone did not contain and why. Jones' attacks on Gypsum's frustration with the deletion of his text messages was not a "witch hunt" as he states.  That Jones did not remember the events of late 2018 and early 2019 when testifying at deposition and executing declarations is simply not plausible under the totality of circumstances."  (p. 28).
"That Mr. Jones was less than candid about the deletion when testifying at deposition and in declarations, as well as when presenting argument to this Court is clear.  Whether the act of deleting the evidence was in bad faith or for an improper motive is not a close call." (p. 29).
"Whether Jones specifically foresaw the litigation filed is not necessary for the exercise of the Court's inherent authority to sanction a nonparty who engages in tactics attempting to mislead parties and the Court by knowingly offering information carefully shrouded in selected words that hide the truth."  (Order at p. 29).
"The Court finds Jones' carefully crafted answers in deposition and statements in declarations, and repeated suggestion that he lacked any understanding of how all his texts disappeared was knowingly given in effort to obfuscate." (p. 30).
"Mr. Jones' lack of candor and deletion of texts have increased and will continue to increase the burden on Gypsum as it prosecutes this case and negatively impacts the expeditious disposition of this matter. The deletion of all texts, especially those Mr. Jones was required to preserve as a County Commissioner because they were public records, left a gaping hole for the time period of January 3, 2019, when Mr. Jones became Commissioner, through April 17, 2019, the date of the vote.  The Court is permitted to presume that Mr. Jones' deleted text communications for this time period, as well as the time period during his campaign for County Commissioner, would have been unfavorable to Mr. Jones and the County, they would have assisted Gypsum in potentially proving, if nothing else, a breach of the express good faith requirement the County assumed when it signed the 2010 settlement agreement with Gypsum." (p. 31).
"Based on the facts summarized above and the law applicable to the Court's inherent authority to issue sanctions against a non-party, the Court finds Mr. Jones is properly sanctioned." (p. 32).
Due to the Judge's findings, calls for Commissioner Jones' resignation are escalating and, according to sources, there are more to come.
Drew Johnson, who ran as a Republican against Jones in the November midterm election, told The Globe:
When is enough enough?

A judge already found Jones intentionally deceived the court in a different case. Last year, he was reprimanded by the state Ethics Commission. County taxpayers have been forced to spend tens of thousands of dollars to defend Jones' corrupt behavior in court.

Now an Obama-appointed judge found that Jones has engaged in "fraud upon the court," and knowingly and illegally destroyed public records to hide a quid pro quo arrangement that benefitted him – and then lied about it.

Justin Jones is a criminal and an embarrassment to our community. He belongs in jail, not serving on the most powerful elected body in the state.

I've been a professional government watchdog for 20 years. I've put lawmakers in jail, gotten politicians kicked out of office, and exposed billions of dollars in corruption. In all those years, I've never seen someone who cares more about himself and his power, and less about the people he serves than Justin Jones.
As the Globe reported, Johnson led by nearly 3,000 votes on election night but narrowly lost by 336 votes out of 107,182 votes cast a week after the election.
The Nevada GOP released the following statement in the wake of this developing scandal:
Another day, another Democrat corruption scandal coming to light. It is unacceptable that Clark County Commissioner Justin Jones deliberately destroyed evidence in an attempt to hide his corrupt actions from the court and from Nevada taxpayers. A federal magistrate found that Jones destroyed evidence in an attempt to cover up unfavorable information and a flow of cronyism between himself and Steve Sisolak.

Our government transparency laws are desperately in need of strengthening, from the local level all the way to the Legislature. Until penalties are codified into law, the least Justin Jones can do is resign. The residents of Commission District F deserve real representation, not someone more concerned with dodging the law than representing their district. We are calling on the Attorney General, the District Attorney of Clark County, and the Nevada State Bar to launch an investigation into Jones' violation of his professional oaths – he should be disbarred.
Jesse Law, Chairman of the Clark County Republican Party, echoed the state party's call for investigations and action:
The people of Clark County have always deserved better than Justin Jones—and now they have an official court finding to prove it. Justin Jones should, for once in his public career, do the honorable thing and resign. This premeditated and deliberate act of dishonesty, meant to shield him from public criticism, is a serious breach of the public's trust. 

Jones joins a long line of corrupt Democrat Commissioners—he will be forever remembered as the successor to Dario Herrera and Mary Kincaid Chauncey.

Further, the state bar should launch a thorough follow-up investigation and not await any complaint. It is clear that Jones, who is a trained attorney with trial experience, lied to protect his political career and violated his professional oaths. He should be treated no differently than any other lawyer who engages in this type of behavior—he should be disbarred.
In the unlikely event that Commissioner Jones will willingly resign, Governor Joe Lombardo could select a Democrat to replace his District F seat or the county could hold a special election.
Due to the fact that Commissioner Jones is married to Megan Jones, who now serves as a Special Assistant to Vice President Kamala Harris, a special election would be the democratic thing to do in that the Clark County pool of Democratic candidates has been compromised by Justin and Megan Jones.
According to her LinkedIn profile, Megan is a former Harry Reid operative who financially backs numerous Democratic campaigns and officials throughout Nevada.
In her bio, she states: "I've executed campaigns at all levels of the ballot including 10 state assembly races in the 2016 election, re-taking the Democratic majority in the state legislature and setting the groundwork for both the election of Nevada's first African American Speaker and subsequently, the first female majority legislature in the country."
It is likely, according to sources, that pressure will be applied on the county to force the resignation of Commissioner Jones and hold a special election–in a district that Jones narrowly won.
The Globe has reached out to Clark County District Attorney Steve Wolfson and Attorney General Aaron Ford for comment and response to these criminal actions as identified by Judge Youcha. At the time of publishing, we have not received a reply.
This is a developing story…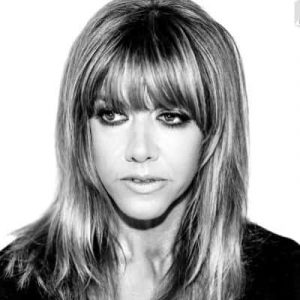 Latest posts by Megan Barth
(see all)