Drew Johnson Calls For Impeachment Inquiry Into President Biden
Johnson is the first federal candidate in the state to call for an official House impeachment inquiry
By Megan Barth, August 31, 2023 11:44 am
Today, Drew Johnson, government watchdog and candidate for Congressional District 3, called for a vote in the U.S. House of Representatives to authorize an impeachment inquiry into President Joe Biden. Johnson is the first federal candidate in the state to call for an official House impeachment inquiry.
"Joe Biden's presidency has been on of the most scandal-plagued in modern political history. As a government watchdog, I am deeply disturbed by the mounting allegations against the President. Today, I am calling on House leadership to authorize an impeachment inquiry vote so there can be a proper investigation into the role he played in his son's business dealings both while he was president and Vice President," said Johnson in a statement released by his campaign.
His campaign told The Globe, "Drew believes that the formal inquiry and investigation needs to happen in an open and transparent way, and that if the allegations are found true, they warrant Biden's impeachment and removal from office."
In January, Rep. Marjorie Taylor-Greene (R-GA) introduced a resolution to impeach the President Biden for abuse for abuse of power by enabling bribery and other high crimes and misdemeanors.
Since that time, the House Committee on Oversight and Accountability revealed through bank records that the Biden family, including Hunter Biden, and their business associates engaged in suspicious, foreign financial transactions involving millions of dollars funneled into dozens of LLC's. After Biden became Vice President, over 20 different companies were established and had received incremental payments over time to different bank accounts after foreign companies sent money to Biden's business associates' companies.
The Committee also revealed, through televised IRS whistleblower testimony, that the Bidens were given preferential treatment during their investigation into Hunter Biden's evasion of taxes on his $8.3 million in income. The whistleblowers claimed that the Department of Justice, led by Attorney General Merrick Garland, meddled in their investigation and engaged in politicization and misconduct.
After Hunter Biden's plea deal collapsed, Garland appointed U.S. Attorney David Weiss as Special Counsel. Weiss has been involved in the ongoing investigation into Hunter Biden's financial dealings and related tax-evasion charges.
"If you look at all the information we have been able to gather so far, it is a natural step forward that you would have to go to an impeachment inquiry," Speaker Kevin McCarthy told Fox News last Sunday. " McCarthy added that an impeachment inquiry "provides Congress the apex of legal power to get all the information they need."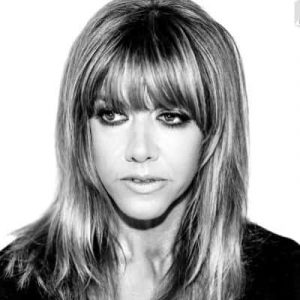 Latest posts by Megan Barth
(see all)