The Globe Interviews Drew Johnson, Candidate for CD-3
Johnson expects CD-3 will be 'the most expensive congressional race in the country'
By Megan Barth, May 5, 2023 4:19 pm
Government watchdog and conservative policy analyst, Drew Johnson, expects Congressional District 3 (CD-3) to be "the most expensive congressional race in the country" in his run to unseat Democratic Rep. Susie Lee who has served the district since 2019.
"I want to hold government accountable, cut wasteful spending, and make America more business friendly so American's have a better shot at and can attain the American Dream. I can make life easier for everyday Nevadans because I understand the consequences of spending, higher taxes and financial policies," Johnson told The Globe.
The wasteful spending Johnson has identified throughout his career amount to approximately $60 billion in savings to taxpayers.
Johnson provided highlights of the waste he has uncovered over the years:
Having testified to Congress as a policy analyst, he believes he can be a champion for the tax payer and "hold government accountable" as a freshman congressman representing a district in Clark County, Nevada–a county well-known for its wasteful spending and corruption. "When the GOP has or gains power after the next election, history shows us that they tend to look the other way when it comes to wasteful spending and pork projects. I hope I can be a conscience and voice for Republicans by telling voters that we are holding up our end of the bargain," Johnson said.
Johnson charged:
"Susie Lee doesn't understand or doesn't seem to care about the economic environment we are living in. She has never had to work a day in her life and is out of touch with what it is like to pay the rent, a mortgage, put gas in the car. She is not the right person for the district at this time. She votes for more spending which has given us the inflation we are seeing today. She also votes for higher taxes, so her policies target and hurt Americans.
I am the one who has been testifying in congress and writing op-eds published in WSJ. I have devoted my whole career working in fiscal policy, transparency and working to cut wasteful spending. I know how to trim the budget, eliminate or cut wasteful spending, and reduce overall spending in order to cut taxes and address the national debt. So, I am the best at knowing how to solve these problems of high taxes and irresponsible spending and get us going in the right direction."
According to Johnson, the main concerns he has heard "over and over" from constituents in CD-3 are inflation, the economy and crime:
"Everyone is worried how government is impacting their pocketbook. Their concerns with rising crime is why we must secure the border to ensure that fentanyl, drug traffickers, sex traffickers, and gang members cannot freely travel across the border. With that security, we need to make sure law enforcement has the support they need to do their jobs. 
Water is also a real concern. The crisis isn't as bad as we are led to believe, but we have to address Nevada's water needs. Our federal lawmakers have not fought to get our fair share of water. We are working under a 100 year-old contract when Nevada had a population of less than 100,000 people. Figuring out a common sense way to modernize the Colorado river compact and/or getting funds to find another source of water through available technology, like desalinization, is not as difficult as it sounds."
When asked what border security looks like, Johnson noted:
"I believe we need a multi-tier approach to secure the border and the research shows that a physical wall might be outdated, but there are ways we can use technology like drones, satellites, and alerts for law enforcement to respond. We must have stronger protections at our border and remove incentives to come illegally to our country. As a country, we must make it easier to come legally and, in turn, enforce our laws so there are real penalties and consequences if someone enters our country illegally. We want law-abiding, hard-working immigrants and we need to make it easier for them to enter the United States. We must stop illegal immigration and make it more difficult for illegal entry. These fixes will address crime as well as our staffing and worker shortage."
The Globe asked him what it is going to take to beat Susie Lee. Johnson responded:
"The main thing we need is for Republicans to get out and vote.We have to understand that our vote doesn't count if we don't vote. We have to embrace ballot harvesting and engage with Independents and Democrats, because ultimately we have the winning message and best ideas. We lose because we don't play the ballot harvesting game.
I am encouraged because I have seen several organizations focusing on harvesting, ballot curing and GOTV operations. Top tier campaigns like mine will have infrastructure in place this time around, so between these organization and the awareness of the volunteers, we will get it done. We had plenty of door knockers last time and we need to turn them into ballot harvesters. I am confident we can go up against and beat the Democratic machine. 
I do think it will be the most expensive house race in the history of the US. The last race in this district in 2022 was about $53 million and we will likely exceed that amount."
In closing, Johnson talked about his upbringing and his desire to unite Nevadan's in order to advance everyone's opportunity to succeed.
Johnson told the Globe:
"I believe what I believe because I grew up in rural Appalachia in Johnson City, TN. My mom worked at Walmart during the day and was a maid at night. I grew up in a trailer. We didn't rely on government handouts. We had community, family and churches to help us, and what I found and soon understood was that government doesn't solve everything, and people are innately good.
My experience made me trust the market and support the idea of Liberty. Ultimately, we are all Americans trying to do our best and make a good life for ourselves. We don't need politicians dividing us. We need someone to unite us and someone who can help us live the American Dream. That is what I really want out of serving in Congress. I have had tough times in my life, and I have been able to live the American Dream, and we need to make it as easy as possible for American's to live theirs.
When I get to DC, I will be better with constituents than Susie Lee has been. She has attacked Republicans and has divided us into tribes, pitting us against each other. I don't believe Democrats are bad, I just believe they aren't as good at math as Republicans."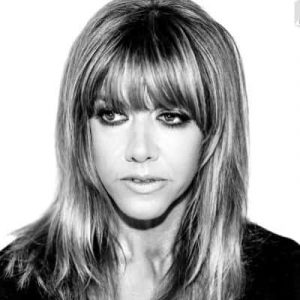 Latest posts by Megan Barth
(see all)