NV Dems Advance Gun Control Legislation
Last minute, partisan legislation causes Republican legislators to sound constitutional alarms
By Megan Barth, May 5, 2023 2:27 pm
This morning, Senate Bill 171, sponsored by Senators Dallas Harris, Pat Spearman and Fabian Doñate passed out of the Assembly Committee on Judiciary along party lines. The bill prohibits gun purchases, ownership, or possession by a person convicted of a misdemeanor for a hate crime, or attempting to commit a hate crime. Referencing NRS 207.185, the bill would also prohibit a person from gun purchases, ownership, or possession if the person was convicted of unlawful assembly. 
According to the bill's language:
Senate Bill 171 prohibits a person from purchasing, owning, or having possession, control, or custody of a firearm if the person has been convicted in the immediately preceding ten years of committing or attempting to commit an offense that is a gross misdemeanor constituting a hate crime under Nevada law or a similar offense under federal, other state, territory, or district law. The same prohibitions on firearms apply if the person has been convicted of committing or attempting to commit certain violent offenses that constitute a hate crime. The provisions of the bill do not apply to a person who was convicted of any of these offenses prior to July 1, 2023, and who owns, possesses, or has under his or her custody or control a firearm that he or she legally owned before that date.
Numerous volunteers from Michael Bloomberg's nonprofit "Moms Demand Action" spoke in support of this legislation. 
Assemblyman Ken Gray told The Globe: 
"The Democrats sent a clear message yesterday during their dramatic press conference.

They are not interested in working with Governor Lombardo on any of his priorities, and they refuse to even hear about his most popular goals–like securing our elections with photo ID requirements and school choice. The Democrats will continue to complain about Republicans and blame us for the state of things, despite the fact that they have been in complete control of the state for the past four years. Now they are standing in the way of positive change that addresses the failure of their many policies.

The Democrats will continue to double down on the failed and unpopular priorities of the previous governor – gun control, rent control, and chaotic elections.

As expected, their top attorney, the Attorney General, claimed that a just law–Voter ID–is unconstitutional and today they pass laws that violate the constitution."
Within an hour after the bill's partisan passage, Senator Ira Hansen tweeted a call to action regarding a "last minute" Senate Judiciary work session on Assembly bills 354 and 355. 
Action Alert 🚨

This morning, we just had #GunControl legislation dropped at the last minute for a work session in Senate Judiciary that starts at 1pm.

We need citizens to make their voice heard on these two egregious bills.

AB355…

— Ira Hansen (@Irahansen) May 5, 2023
AB355, sponsored by Assemblywomen Jauregui, Daniele Monroe-Moreno and Assemblyman Steve Yeager, prohibits a person who is less than 21 years of age from possessing certain firearms. 
As reported by The Globe, the hearing for AB355 turned a bit contentious when Assemblyman Gray was silenced by the Chair of the Judiciary Committee, Assemblywoman Brittney Miller, when trying to ask a sociological question. 
Later in the hearing, an advocate from Moms Demand Action, stated "children and teenagers barely have their brain fully developed, how can they be expected to make sound choices with these lethal means."
A young girl who participates in shooting competitions and hunting opposed the bill stating that her smaller size would make it difficult and near impossible for her to use a pump action shotgun in these respective sports.
AB 354, also sponsored by Assm. Jauregui, in part, prohibits the possession of a firearm in or within a certain distance of an election site and puts various restrictions on "ghost guns."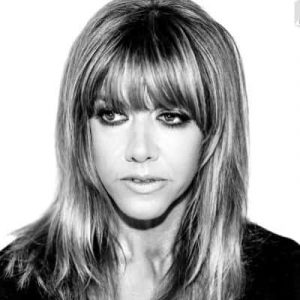 Latest posts by Megan Barth
(see all)