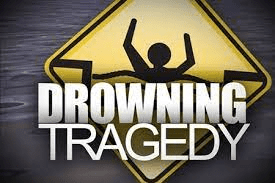 Drowning Incident Claims Life of Reno Man at Round Valley Reservoir
By TheNevadaGlobeStaff, June 28, 2023 11:42 am
NEVADA – In a devastating incident, a 62-year-old man from Reno, identified as Ross Alan Kline, lost his life after falling overboard from his boat while fishing at Round Valley near Susanville. The incident occurred around 12:30 p.m. on June 21, prompting a swift response from the Lassen County Sheriff's Office (LCSO) and Cal-Fire.
Upon arrival, search and rescue teams faced challenging conditions as they attempted to locate the missing fisherman. Divers encountered limited visibility underwater, making the search operation more difficult. Despite their dedicated efforts, the initial search yielded no results, forcing the teams to suspend their efforts as night fell.
Rescue operations persisted over the next five days, but inclement weather conditions posed further challenges. However, the determination to locate the missing individual remained unwavering.
Finally, on June 26, a breakthrough occurred when the Lassen County Dispatch Center received a call reporting the discovery of the fisherman's body. The body had resurfaced on the south-east end of the reservoir, bringing a tragic end to the search efforts.
Authorities have not released an official cause of death for Ross Alan Kline.
Credits: KOLOTV
Copyright 2022 775 Times, NV Globe. All rights reserved.

Latest posts by TheNevadaGlobeStaff
(see all)