ACLU NV Threatens Lawsuit Against City of Las Vegas 'Order Out Corridor' Bill
In August, 2022, the ACLU NV filed a joint amicus brief with the Nevada Supreme Court in response to an "Order Out Corridor" for the Las Vegas Strip
By Megan Barth, November 15, 2023 12:32 pm
In a unanimous vote held earlier today, The City of Las Vegas banned people convicted of crimes from parts of downtown, replicating a Clark County ordinance passed last year that enabled a similar prohibition on the Las Vegas Strip.
The "order out corridor" bill, sponsored by Las Vegas Mayor Carolyn Goodman, pertains to areas surrounding the Fremont Street Experience, from Main Street to 8th Street through Bridger Avenue and Stewart Avenue, to an area surround The Strat Hotel and Casino.
According to the bill's language, the court may grant exceptions for people who work in the corridor or need to access social services, legal assistance, transportation and medical services.
A person convicted of any crime committed within the corridor would have to agree to stay out of the designated area for one year or be subjected to arrest.
The City of Las Vegas announced the ordinance's passage:
Today, #lvcouncil voted unanimously on a bill to amend LVMC Title 10 to establish provisions to the "order out corridor" so that a judge may impose an order for repeat offenders convicted of a misdemeanor crime in areas around the @FSELV and the @stratvegas to stay out of those… pic.twitter.com/CXl9r4TGtc

— City of Las Vegas (@CityOfLasVegas) November 15, 2023
The Globe spoke with Las Vegas City Councilwoman Victoria Seaman who stressed that the council took direction from public safety officers and arrived at the unanimous vote based on the information provided. Downtown has a Las Vegas Metro substation due to increasing crime and a high recidivism rate.
Prior to today's vote, the ACLU NV, joined by the NAACP Las Vegas, PLAN NV, The Cupcake Girls, Make the Road NV, and the Clark County Black Caucus promised a lawsuit.
Sent 📨@naacplv @maketheroadnv @PLANevada @CCDBC @CupcakeGirlsOrg pic.twitter.com/9D3OGtZTrR

— ACLU of Nevada (@ACLUNV) November 15, 2023
In August, The ACLU NV filed a joint amicus brief with the Nevada Supreme Court in response to an "Order Out Corridor" for the Las Vegas Strip. The bill passed unanimously by the Clark County Commission in August 2022 and was upheld by the District Court.
The ACLU NV is challenging the constitutionality of the ordinance in Ackeem Ramsay v. State of Nevada.
"The District Court's decision to banish Ramsay from the Resort Corridor without explanation, even as a condition of probation, violates Ramsay's right to access a transitional public forum under the First Amendment and right to travel in the Fourteenth Amendment," according to the brief.
This is a developing story.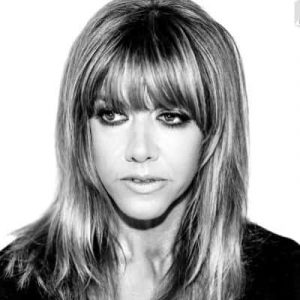 Latest posts by Megan Barth
(see all)