Assemblywoman Heidi Kasama Announces Congressional Bid
GOP Assemblywoman looks to unseat Democratic incumbent Susie Lee in CD-3
By Megan Barth, August 21, 2023 4:07 pm
Republican Assemblywoman Heidi Kasama (AD-2) has announced her candidacy for Congressional District 3 (CD-3) to challenge Democratic incumbent Susie Lee. Lee will be seeking her third term in the swing district after narrowly defeating attorney April Becker in 2022. Becker is now running for a seat on the Democrat-controlled Clark County Commission.
In her campaign announcement, Kasama stated: "Serving the State of Nevada in the Assembly has been an honor. I've dedicated my time in Carson City to working for a better future for Nevadans and to be a voice for bipartisan, common-sense policies."
"Today we see more crime, higher living expenses, and uncontrolled health care costs. Students are graduating with a lack of basic education and are unprepared to enter the workforce. There is a basic lack of accountability and personal responsibility. This is not the American way of life I grew up with. I will fight hard to change the direction of our country for the sake of my grandchildren and all Nevadans," she said.
Elected in 2020, she has voted in a bipartisan manner and sponsored bipartisan legislation during two legislative sessions.
During this last legislative session, Kasama drew criticism from conservatives after introducing legislation that prohibited restaurants from serving water unless requested. Similar legislation was passed in California that led to further household restrictions on water usage.
Kasama defended her legislation to the Las Vegas Review Journal: "When I go through a restaurant and I leave, I see so many glasses half-full of water. So many restaurants are already pouring that out. It's just good practice for everyone to do their part, so that's why I thought this would be a good bill." Ultimately, the legislature didn't do its part as the bill died.
Kasama, a real estate agent who founded her own brokerage in 2004, is also the former president and political beneficiary of the Nevada Association of Realtors and now serves on the Association's finance committee. Her association with the Association is now being used as opposition research by her conservative GOP primary opponent Drew Johnson, who told the Globe he expects the race to be "the most expensive congressional race in the country." Johnson announced his bid in March as did former Republican state Senator Elizabeth Helgelien.
In a press release from his campaign, Johnson welcomed Kasama to the race and revealed that he was "looking forward to exposing Assemblywoman Kasama's liberal record in this primary."
The press release notes:
Kasama has recently come under fire after it was revealed that in 2018, while serving as a director for the National Association of Realtors PAC, she directed millions of dollars in contributions to far-left Democratic candidates and organizations. Kasama approved donations to the DNC, Joe Biden, Nancy Pelosi, Maxine Waters, Ilhan Omar, and even Susie Lee, the extremist liberal congresswoman Kasama is now suddenly and oddly running to replace."

"Kasama has always been considered the most liberal Republican in Nevada—a true 'Republican in Name Only.' But I never realized she was actively funneling money to socialist Democrats," said Johnson. "It seems that Kasama believed in these causes so much that she even gave thousands of dollars of her own money to the PAC to be distributed among fringe leftists who attack everything Republicans believe in."
CD-3 was redrawn by the Democratic legislative majority to a Democratic advantage, however, nonpartisan voter registration has increased in that district likely due to automatic DMV voter registration. CD-3 is expected to be one of the most closely watched congressional races in the country.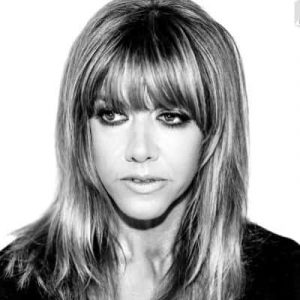 Latest posts by Megan Barth
(see all)