Clark County Commissioner Justin Jones Steps Down As Vice Chair
Nevada Democrats and his partisan colleagues on the commission have largely ignored the scandal
By Megan Barth, May 18, 2023 9:42 am
In the wake of a federal judge's decision that found him liable for destroying evidence, lying to the court, and a subsequent State Bar investigation, Clark County Commissioner Justin Jones (District F) has stepped down as Vice Chair of the Commission.
In a press release, Jones announced: "By stepping down as Vice Chair, I am hopeful that the ongoing and contested legal disputes in the Gypsum Resources litigation will not distract further from the important work of Clark County and the Board. I remain focused on my work as a Clark County Commissioner and the constituents I have been elected to serve."
In a previous report by The Las Vegas Review Journal, Commissioner Jones had been accused by attorneys of Gypsum Resources of deleting public records (text messages) and colluding with then-Clark County Commissioner, candidate for Governor Steve Sisolak to impede their development efforts in Red Rock Canyon.
At the time of Gypsum's development agreement with Clark County, Attorney Jones had worked pro-bono for Save Red Rock (SRR). During Jones' campaign for County Commissioner, he vowed to oppose Gypsum's development plans within his first 100 days of office.
Gypsum Resources' lawyers reportedly obtained a text message thread between Jones and the former head of Nevada Conservation League Andy Maggi in October 2018, in which Jones said, "Well, I'm doing my part. If Sisolak doesn't want to play, then it's going to blow up in his face tomorrow."
A court-ordered forensic audit of Jones' cell phone and iCloud accounts found that all of Jones's text messages leading up to the April 2019 vote on Gypsum's development agreement were deleted and unrecoverable. The earliest messages on Jones's phone were from roughly six hours after the commission voted unanimously to deny Gypsum Resource's request to waive a condition and proceed with their preliminary plan to develop 3,000 homes.
Due to the actions of Justin Jones, Steve Sisolak, and others, Gypsum Resources was forced to file bankruptcy and is seeking restitution in excess of $2 billion in damages–an amount that would also send Clark County into financial ruin.
The Globe has extensively covered this scandal as his fellow Democrats on the partisan commission–and statewide–have simply ignored it. During Tuesday's commission meeting, Chairman Jim Gibson passively acknowledged the scandal by suggesting that it was the county's practices and processes — not specific individuals — that needed change. Gibson also questioned whether or not the County's reputation has been damaged by Jones' illegal actions.
Considering that Jones' actions could unilaterally bankrupt the county, one might suggest that the reputation of the commission should be the last of Chairman Gibson's concerns.
In the unlikely event that Commissioner Jones will willingly resign or his Democratic colleagues force his resignation, Governor Joe Lombardo would select a Democrat to replace his District F seat or the county could hold a special election.
"If Justin Jones were a Republican, every single elected member of the party would be flooded with calls from the media asking for them to comment on his conduct," said Better Nevada PAC spokesman John Burke. "It's time for Speaker Yeager, Leader Cannizzaro, Attorney General Ford, Charwoman Monroe-Moreno, and every other elected Democrat in Nevada to answer one simple yes or no question: should Justin Jones resign?"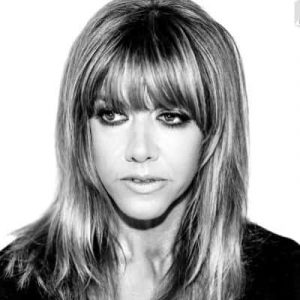 Latest posts by Megan Barth
(see all)