Douglas County School Board Fires Legal Counsel, Hires Joey Gilbert
The change in legal representation comes in response to the ACLU NV threatening to sue the district
By Megan Barth, July 20, 2023 11:58 am
*This article has been updated with Attorney Joey Gilbert's comment to The Globe
After 6 1/2 hour meeting yesterday morning, dominated by public comment, the Douglas County School Board voted 4-2 to hire former GOP candidate for Governor, Attorney Joey Gilbert as their new counsel, replacing Maupin, Cox & Legoy which has represented the district for over 20 years.
Board President Susan Jansen, Vice President Doug Englekirk and trustees David Burns and Katherine Dickerson voted in favor of retaining Gilbert, and trustees Tony Magnotta and Linda Gilkerson voted against it. Trustee Carey Kangas left the meeting prior to the vote. Gilkerson was the sole vote in opposition to terminate the contract with Maupin, Cox & Legoy.
Attorney Rick Hsu said, "I understand the reason for the termination. When trust is not there, it's just not there. I hope Mr. Gilbert can mend that trust for you. I just want to say it has been a pleasure to work with the district, on behalf of the firm and personally."
Community members who were present at the meeting were evenly split, with many active and retired teachers vocally against the change in counsel. Many of those who were against the change in counsel spoke multiple times during the public comment period and strayed from the agenda–without Hsu's guidance or intervention.
Hsu did intervene when The Nevada Globe spoke and questioned the district's hiring of Michael Ismari. As The Globe was citing his behavioral record at WCSD and his criminal record in Douglas County. Hsu cut our comments short by citing an incorrect statute that prohibits personal attacks against an employee. We reminded Hsu that our comments were not personal, but of public record, and Hsu allowed us to proceed.
Nye County Trustee Chelsy Fischer, who attended the meeting, said it was "one of the worst public meetings" she has ever seen and informally requested Attorney General Aaron Ford to review the meeting for various violations of Open Meeting Law.
This was the WORST public meeting I have ever seen, in regards to the legal counsel provided to this board (by their current firm prior to hiring Mr Gilbert) (in my opinion) . I would like to informally request that the @NevadaAG immediately review this entire meeting for… https://t.co/z4MOYtDigl

— Chelsy Freedom (@ChelsyFreedom) July 20, 2023
Three hours into the contentious meeting, Gilbert gave his presentation, stating: "I would only come on board as the general counsel if it's my show, and then I can reach out and hire who I need to reach out and hire."
Gilbert also acknowledged that he was open to reaching out to Maupin, Cox & LeGoy if needed, and that he is taking classes in subject matters such as special education and will work with specialized firms to assist when needed.
"I don't come to this process pretending that I'm the expert in it but I promise you and you have my word that we will be represented well by the best of the best in the industry," Gilbert said.
In part, the change in legal representation comes in response to the ACLU NV threatening to sue the district should they implement a district-wide ordinance to protect female and male sports and private spaces.
The extremist Douglas County School Board will hold a special meeting tomorrow to discuss naming new legal counsel as it seeks to pass a policy discriminating against trans students. This meeting should lay the foundation for an eventual beatdown by the @ACLUNV in court. pic.twitter.com/yd3EDzV43n

— Athar Haseebullah, Esq. (@atharesq) July 18, 2023
"Our position is protecting the girls being subdued in sports, bathrooms, locker rooms, everything," Trustee Burns said. "I will never ever take away the rights away from women."
Gilbert responded, "I will unequivocally support what you're advocating for. We will work together as a team and follow how the board votes," adding, "We are going to do what is best for the kids, parents, district, teachers and the administration."
Trustee Gilkerson said that the Board is "creating solutions for problems that don't exist" and fears that the district will "lose so much money" when the ACLU NV pursues litigation. Gilkerson then turned her opposition towards Gilbert, stating, "You don't know Douglas County. I know you have a political agenda. All of this is ridiculous."
During one of the numerous public comment periods, Douglas County resident Alice Meyer labeled Gilbert as a rioter and a losing candidate, and charged: "Conservatives have infiltrated the school board. It is not your job to impose your right-wing ideology on the district. Stay in your nonpartisan lane."
Another community member, Nicholas Meyer, expressed his support for Gilbert. "He will be the quarterback," Meyer said. "There is no question that his law firm is qualified to represent this board and is qualified to litigate this issue if necessary."
Attorney Joey Gilbert told The Globe:
"I'm truly honored to serve as the General Counsel for the Douglas County School District, a role that allows me to advocate for our families and students.Our fight for fairness extends beyond our district and echoes throughout our state.
In a time where it seems like school boards limit the fundamental right to express opinions, I assure you, under my counsel, we will uphold the freedom of speech as per the Constitution of the United States, and the Bill of Rights.
Speaking passionately about these ideals might be considered cliché, but it's the essence of my conviction and a crucial reason for my decision to practice law.
I am committed to justice and free speech, and honored to represent our district's families.  As General Counsel, I pledge to uphold our shared ideals and contribute meaningfully to our community."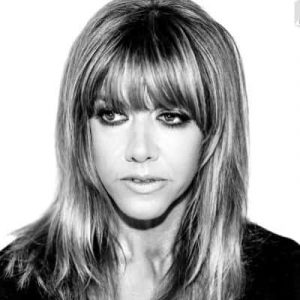 Latest posts by Megan Barth
(see all)