Ethics Scandals Prompt Duran To Drop Re-election Bid, Dondero Loop Scrubs Website
Governor Lombardo's Better Nevada PAC has publicly chastised specific Democratic legislators for fostering a 'Culture of Corruption'
By Megan Barth, October 31, 2023 11:37 am
As ethics scandals rock Nevada's Democratic party, those who have been named are responding with action rather than delivering public statements specific to the concerns of the growing scrutiny of their alleged impropriety.
Yesterday, Assemblywoman Bea Duran (AD-11), a Culinary Union activist, announced she was dropping her re-election bid in order "to spend more time with her family" after she came under pressure for voting on a "Christmas Tree" bill that allocated $25 million to the Culinary unknown for an unknown "capital improvement project."
"I spent the better part of my career working for and representing hard working men and women fighting injustices in the workplace and representing working families at the Legislature," Duran said in a statement. "However, I believe it is time for me to step away to spend more time with my family and make room for new voices to lead our state."
Governor Lombardo's Better Nevada PAC has publicly chastised specific Democratic legislators for fostering a "Culture of Corruption" and their efforts have seemingly applied effective pressure to the Democrats involved in this growing scandal.
This morning, the PAC revealed that Senator Marilyn Dondero-Loop (SD-8) suddenly scrubbed any mention of her affiliation with the United Way of Southern Nevada from her legislative bio after the Review Journal exposed that she and the Chair of the Nevada Democratic Party, Assemblywoman Daniele Monroe-Moreno admitted that they "sat down and compared notes to determine which organizations would get money."  Monroe-Moreno further admitted admitted she was "instrumental" in the formation of the Christmas Tree bill and the distribution of funds.
The United Way of Southern Nevada received $1.2 million for "public health, education, and improving economic mobility."
When Democrat Senator @donderoloopnv got caught engaging in corruption by the @reviewjournal, she scrubbed her website.

What is she hiding?https://t.co/2nxGUdfdHt #NVleg #CultureOfCorruption pic.twitter.com/87yuW8ignX

— Nevada War Room – Better NV PAC (@BetterNevadaPAC) October 31, 2023
Assemblywoman Michele Gorelow (AD-35) was the first Democratic lawmaker who decided not to run for re-election when it was revealed that $250,000 was funneled to Arc of Nevada, a nonprofit where Gorelow accepted a job as a director after she voted for the "Christmas tree bill." In total, the bill directed $100 million to various Democrat-aligned nonprofits. Gorelow is only one of two employees for the organization. According to financial reports, the largest, single donation to this nonprofit is $50,000, so this $250,000 is five times more than any donation the organization has received since its founding.
Assemblyman C.H. Miller (AD-7) also announced he was dropping out of his re-election campaign after it was exposed by the Review-Journal that he failed to disclose that he was hired as the President and CEO of the Urban Chamber of Commerce before he voted to appropriate $100,000 on Chamber's behalf.
Assemblywomen Sarah Peters (AD-24) and Lesley Cohen (AD-29) also announced they will not be seeking reelection, bringing the total to five Democratic lawmakers who have dropped their re-election bids.
Assemblywomen Clara Thomas (AD-1) and Angie Taylor (AD-27) recently announced that they will be running for state Senate.
Despite numerous attempts by the Review-Journal and The Globe to reach lawmakers involved in this bill and the related ethical concerns, questions remain unanswered.
What is clear is that the legislative body is exempt from open records requests, further shielding lawmakers from scrutiny or transparency. In 2015, lawmakers approved a bill cementing immunity for legislators, which shields their calendars, emails and communications from public records requests.
According the Review-Journal report, "the Nevada Commission on Ethics said it was considering other policy options for the 2025 legislative session that could make improvements, such as working with legislators to assist them with their own bill regarding ethics jurisdiction."
"From public meeting laws to public records laws, the Legislature should hold itself to the same standards it expects from everyone else," he said in a statement to the Review-Journal. "Sunshine is government's greatest disinfectant, and the Legislature should no longer be allowed to operate under the cover of darkness."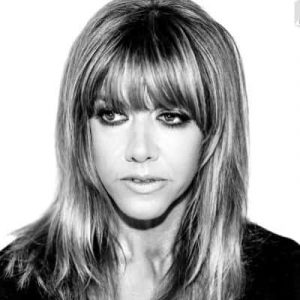 Latest posts by Megan Barth
(see all)