13 Nevada Legislators Funneled $33 Million To Connected Organizations
NV Democratic Chairwoman was 'instrumental' in the allocation and distribution of $110 million
By Megan Barth, October 30, 2023 11:50 am
A new Las Vegas Review-Journal report details more examples of ethical concerns involving additional Senators Marilyn Dondero Loop and Dina Neal, Assemblywoman Bea Duran, and Democrat Party Chair Daniele Monroe-Moreno, who is also an Assemblywoman and claimed she was "instrumental" in passing the bill. This comes after both Assemblyman Cameron "C.H." Miller and Assemblywoman Michelle Gorelow have announced their departures from the legislature amid scandal.
At least 13 legislators had connections to organizations that received more than $33 million from the state this legislative session, prompting ethics concerns in Nevada.

More than 70 groups received over $110 million in state funding through Assembly Bill 525 and Senate Bill 341, legislation commonly referred to as "Christmas tree bills" which gift state funds to organizations for certain programs or initiatives.

Some of those lawmakers volunteered their time, while others were paid. Some say they haven't held positions at organizations that received money in years or even decades, while others say they properly disclosed their roles.
Assemblywoman Monroe-Moreno said she was "instrumental" in the formation of the Christmas tree bills and the distribution of funds. According to the report, Monroe-Moreno and Dondero Loop "sat down and compared notes to determine which organizations would get money."
Flush with pandemic cash, the $110 million was hastily reviewed and passed in the final hours of the legislative session. Of that $110 million, $25 million was given to the Nevada Democratic party's largest supporter, the Culinary Union, who campaigns, endorses and ballot harvests for state Democrats. Originally, the request was $15 million but was nearly-doubled by Senate Leader Nicole Cannizzaro.
According to our report, the $25 million was related to an unknown, undisclosed "capital improvement project."  Normally, capital expenditures that a are paid for with tax dollars are clearly defined within a Capital Improvement Budget.
Despite numerous attempts by the Review-Journal and The Globe to reach lawmakers involved in this bill and the related ethical concerns, questions remain unanswered.
What is clear is that the legislative body is exempt from open records requests, further shielding lawmakers from scrutiny or transparency. In 2015, lawmakers approved a bill cementing immunity for legislators, which shields their calendars, emails and communications from public records requests.
According the Review-Journal report, "the Nevada Commission on Ethics said it was considering other policy options for the 2025 legislative session that could make improvements, such as working with legislators to assist them with their own bill regarding ethics jurisdiction."
"From public meeting laws to public records laws, the Legislature should hold itself to the same standards it expects from everyone else," he said in a statement to the Review-Journal. "Sunshine is government's greatest disinfectant, and the Legislature should no longer be allowed to operate under the cover of darkness."
"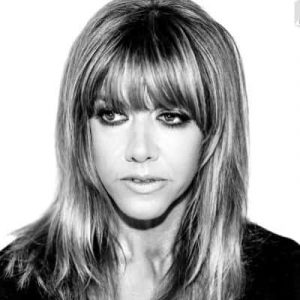 Latest posts by Megan Barth
(see all)