Socialist And Antisemitic Alliances Within The Nevada Democratic Party?
Senate Leader Nicole Cannizzaro has remained silent in the wake of recent exposure and controversy
By Megan Barth, October 17, 2023 1:24 pm
The Globe has extensively covered the continued partnerships and associations that Nevada Democrats have with socialist activists and far-left organizations throughout the Silver State–activists who influence policy and political engagement with the support and encouragement of Democratic lawmakers.
Many organizations and politicians use the term "progressive" in order to mask their socialist, anticapitalist and antisemitic beliefs, unless, of course, your organization is the Democratic Socialists of America (DSA).
The Las Vegas chapter of the DSA is headed by Shaun Navarro who, as The Globe reported, made a big splash when he confronted then-candidate for Nevada governor, Sheriff Joe Lombardo, at an event hosted by the Nevada Independent and their CEO Jon Ralston.
Wishing Joe Lombardo a terrible rest of his evening. pic.twitter.com/Ub09T2S5bU

— Shauntroversial (@BetterWorld86) March 29, 2022
In response, Ralston not only called Navarro a "jackass" but further suggested that his actions should be "decried by all." Instead, Democratic activists supported Navarro while Democratic legislators remained silent.
Navarro isn't a stranger Nevada politics as he has appeared in POLITICO, numerous legislative hearings, and Democratic events throughout the Silver State. Most recently, Navarro led an antisemitic tirade on social media supporting the Hamas paratroopers who conducted terrorists attacks in Israel on October 7th, 2023 resulting in thousands murdered and hundreds taken hostage.
Crickets from @Nicole4Nevada about her photo with @LasVegasDSA co-chair Shaun Navarro.

He's a Hamas supporter and antisemite who celebrated a terrorist paraglider that butchered civilians. #NVleg #Israel pic.twitter.com/2DRsbgZsqW

— Nevada War Room – Better NV PAC (@BetterNevadaPAC) October 17, 2023
Although the above picture with Sen. Cannizzaro was taken prior to Navarro's display of antisemitism and "justified" violence, one would be hard pressed to believe that she was not aware of Navarro's "jackass" history and far-left political activism.
To borrow the words from Democratic activists who espouse that "It's not enough to be non-racist, we need to be anti-racist", most Americans and Nevadans who love this country believe that "It's not enough to be non-socialist, we need to be anti-socialist" unless, of course, you subscribe and adhere to a morally bankrupt and violent ideology where the ends justify the means.
To note, Henderson Democrats and Sen. Jacky Rosen have specifically denounced the DSA. Yet, Cannizzaro has remained silent in the wake of this recent exposure and controversy.
The Globe has reached out to Cannizzaro for comment. We will update the story when and if received from the Senate Majority leader.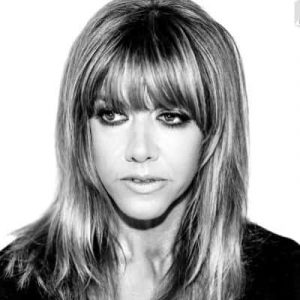 Latest posts by Megan Barth
(see all)