NV Dem Chair Offers Moment Of Silence, Fails to Mention Israel
Assm Daniele Monroe-Moreno: 'There were actions over the weekend causing even more upheaval in the world that we all live in'
By Megan Barth, October 12, 2023 3:31 pm
Editor's note: This article has been updated to include comments from Assemblyman Gregory Hafen (AD-36)
Prior to an Interim Finance Committee meeting, Assemblywoman Daniele Monroe-Moreno (D-Las Vegas), Chairwoman of the Nevada Democratic Party, failed to mention Israel when she offered a moment of silence "for actions over the weekend causing even more upheaval in the world that we all live in."
"For the last year there's been upheaval in different areas of the globe, and there were actions over the weekend causing even more upheaval in the world that we all live in," Monroe-Moreno said. "So I'm going to ask that we have just a moment of silence knowing that although the fighting isn't going on in our community, it does affect all communities."
The "upheaval" she refers to relates to the deadliest attack on Israelis since the Holocaust when the Palestinian terrorist group Hamas slaughtered at least 1,200 people this past weekend, including women, children, babies, the elderly, and the disabled.
Current reports from the White House confirm that 22 Americans were killed and at least 20 are missing, feared to be held as hostages–which would be the largest abduction of American citizens since the Tehran hostage crisis of 1979.
According to the Free Beacon:
The Nevada Democratic Party did not return a request for comment. A spokeswoman for Monroe-Moreno's office did not answer questions on why Monroe-Moreno failed to mention Israel during the hearing, instead pointing to a Tuesday social media post in which the state lawmaker condemned "the acts of terrorism perpetrated by Hamas against Israel."

Monroe-Moreno is not the only prominent Democrat to make a statement on the terrorist attacks that omitted Israel. Democratic Michigan governor Gretchen Whitmer, for example, on Saturday said she had "been in touch with communities impacted by what's happening in the region," adding that her "heart is with all those impacted."

That statement drew condemnation from Aryeh Lightstone, who served as senior adviser to former U.S. ambassador to Israel David M. Friedman. For Lightstone, Whitmer's "fraudulent" response disqualified her from office.

"She watched this happen in real time," Lightstone said. "And to watch women and children be kidnapped and raped and murdered, and to not be able to say something? She should resign immediately."
Yet, the Nevada Democratic Party ignored the terror attacks in Israel on their social media for days until pressure was applied by The Globe and by the operations and communications arm of Governor Lombardo's Better Nevada Pac, The Nevada War Room.
Within hours after our report and two days after the Hamas terrorist attacks in Israel, the Nevada Democratic Party, led by Monroe-Moreno, began furiously retweeting the condemnation of the terrorist attacks by their congressional delegation.
And just like that, @nvdems are furiously RTing the condemnation of the Hamas terrorist attacks on #Israel.

We could take this as a response to our article, request for comment from them/@Daniele4NV

And a likely result of pressure by @BetterNevadaPAC https://t.co/gKrUycPgr2

— Nevada Globe (@NevadaGlobe) October 10, 2023
On October 10th, Monroe-Moreno finally acknowledged the massacre and announced their support for Israel.
Assemblywoman Monroe-Moreno, do you also condemn the @DemSocialists and @LasVegasDSA support of Hamas? @Hendems just issued their condemnation and we have asked, and are again asking, if you share in their condemnation as the LVDSA endorsed every NV Dem. Thank you.

— Nevada Globe (@NevadaGlobe) October 10, 2023
The Nevada War Room has also applied pressure to statewide legislative Democrats and the Nevada Democratic Party asking that they denounce the Las Vegas chapter of the Democratic Socialists of America (DSA), an organization who endorsed every Nevada Democrat in the last election and who will be holding a rally for Palestine in Las Vegas this evening. They will be joined, in part, by a self-proclaimed "principled Marxist Leninist organization", the Red Desert Collective, as well as the Free Palestinian Alliance and Nevadans for a Palestinian Liberation.
As first reported by The Globe, only Henderson Democrats and Nevada Senator Jacky Rosen have denounced and condemned the DSA's actions.
"Daniele Monroe-Moreno's remarks are a pathetic display of political cowardice by the Democrat Party's highest ranking official in Nevada," Better Nevada PAC spokesman John Burke told The Globe. "While supporters of Hamas from her own party prepare to march in the streets of Las Vegas, Monroe-Moreno and her party are too afraid to call them out for their hateful bigotry. Nevada's Jewish community deserves support during this tragic time and these Democrats are failing them."
Assemblyman Hafen told The Globe: "I was caught off guard by her comments as she sounded too politically correct because two days ago, she had a Pro-Israel stance and condemned Hamas. We are all besides ourselves right now trying to figure out what is going to happen in the world. Over the last two years, with what is happening, I am nervous for the world and for Nevadans. I spent the weekend working with constituents who have friends and family in Israel. I am doing everything I can to help my constituents' family and friend get to safety. I encourage my colleagues to do the same, if they can."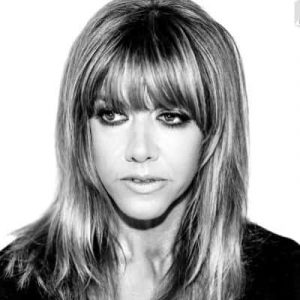 Latest posts by Megan Barth
(see all)