Senator Rosen Denounces DSA, Supports Freeze of $6 Billion To Iran
Rosen: 'These attempts to portray this assault as justified resistance or create false equivalencies between these terrorists and the Israeli people's right to defend themselves are deeply offensive, dangerous, and unacceptable'
By Megan Barth, October 11, 2023 12:42 pm
Democratic Senator Jacky Rosen has issued a blistering statement specifically denouncing the Democratic Socialists of America (DSA) for supporting Hamas after the terrorist organization, who governs Palestine, slaughtered over 1000 people in terrorists attacks in Israel on October 7, 2023.
Hundreds remain missing in Israel and are feared to be abducted, including an estimated 20 Americans–which would be the largest abduction of American citizens since the Tehran hostage crisis of 1979.
In a statement, Rosen said:
"Americans from coast to coast are heartbroken after Hamas's violent and horrific terrorist attack in Israel. We are grieving at the appalling images of families, babies, seniors, and even Holocaust survivors brutally killed or kidnapped. This senseless murder of Jews is on a scale not seen since the Holocaust.
"It is outrageous that some extremists and activists like the Democratic Socialists of America are using this attack as an opportunity to oppose lifesaving security assistance in Israel's darkest hour. Even worse, there are voices celebrating Hamas's vile terrorism, from celebrations in the streets to statements attempting to justify the murder of innocent civilians. At a time of rising global antisemitism, these attempts to portray this assault as justified resistance or create false equivalencies between these terrorists and the Israeli people's right to defend themselves are deeply offensive, dangerous, and unacceptable.
"History has shown what happens when the world abandons the Jewish people. The United States stands with Israel now and always. I will stand up to anyone, including extremists in my own party, to see that American support for Israel remains unwavering."
Sen. Rosen has also joined a group of Democratic centrists who are asking the Biden administration to freeze the $6 billion scheduled to transfer to Iran in exchange for five American prisoners. According to reports, the $6 billion is to be used solely for humanitarian purposes.
In a statement to POLITICO, Rosen said,  "In light of Hamas's violent and horrific terrorist attack on Israel and Iran's long-standing support for Hamas, we should freeze these assets."
As reported by the Globe, Henderson Democrats are the only democratic group in Nevada that have publicly denounced the DSA. To date, Rosen is the only elected Nevada Democrat to do so.
The Las Vegas chapter of the DSA is planning a rally for Palestine in Las Vegas in front of the federal courthouse on Thursday, October 12th and will be joined, in part, by a self-proclaimed "principled Marxist Leninist organization" the Red Desert Collective as well as the Free Palestinian Alliance and Nevadans for a Palestinian Liberation.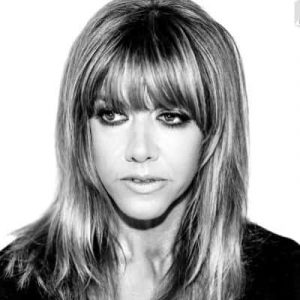 Latest posts by Megan Barth
(see all)