Gov. Lombardo Issues Exec Order Demanding Audit of Public Schools
Governor: 'It is in the best interests of the citizens of Nevada that its public schools be operated in a transparent and fiscally responsible manner'
By Megan Barth, February 6, 2023 4:04 pm
Today, Governor Joe Lombardo signed Executive Order 2023-005, which directed the Division of Internal Audits in the Governor's Finance Office to review Nevada's 17 public school districts and the Nevada State Public Charter School Authority.
In part, the order reads:
WHEREAS, Nevada currently operates 763 public schools that serve more than 480,000 students across 17 school districts and a state charter school authority; and
WHEREAS, Nevada taxpayers invest over $5 billion annually in the operations of the State's public schools; and
WHEREAS, K-12 education accounted for $3.2 billion in general fund appropriations approved by the Nevada State Legislature for the 2021-23 biennium, more than any other function of state government; and
WHEREAS, it is in the best interests of the citizens of Nevada that its public schools be operated in a transparent and fiscally responsible manner; and
WHEREAS, Article 5, Section 1 of the Nevada Constitution provides: "The supreme executive power of this State, shall be vested in a Chief Magistrate who shall be Governor of the State of Nevada."
Executive Order 2023-005 calls for the superintendent of each school district and the executive director of the State Public Charter School Authority to submit external, third-party audits to the Governor's Finance Office by March 1, 2023.
The audits shall include:
(a) External independent financial or single audits
(b) Program or performance audits, including but not limited to: English language learners, students with disabilities, underperforming schools, and extra-curricular activities
(c) Nevada Department of Education compliance audits, including the State Grant Financial Monitoring Report and Pupil Count audits
(d) State of Nevada Medicaid Administrative Claiming audits
(e) Federal agency audits, or site visit monitoring reports
(f) Civil rights compliance audits
(g) Public Employees Retirement System audits
(h) Worker's Compensation audits
(i) Employee Benefit Program audits
(j) Internal Revenue Service audits
(k) Any reports prepared for Department of Health and Human Services and/or local health authorities
(l) Nevada Department of Agriculture, Administrative Review of Food Operations
(m) Any reports to the Commission on Local Government Finance required by NRS 387.3045
(n) Quarterly Publication of School District Expenditures required by NRS 387.320
After the external audits are submitted, the Division of Internal Audits in the Governor's Finance Office will prepare a report that summarizes the findings of its audit review, identifies any deficiencies, and provides recommendations to remedy the identified deficiencies. The report will be submitted to Governor Lombardo by December 29, 2023.
During the last legislative session, Assembly Democrats submitted a bill calling for a legislative audit of the Clark County School District. At the time, Assm. Maggie Carlton, Chair of the Assembly Committee on Ways & Means, said: "Financial transparency and accountability is key to ensuring confidence in CCSD. I requested this bill because my constituents routinely ask me about this issue. This request for a legislative audit will allow the Legislature to more proactively engage with CCSD to fully answer these questions to the satisfaction of parents, students, teachers, and staff impacted by these decisions. We look forward to working collaboratively with CCSD leadership on the audit."
This latest Executive Order follows Governor Lombardo's State of the State address, where he announced he was budgeting a historic $2 billion in new funding for public education, an increase of more than 22 percent from the current biennium and promised increased transparency and accountability within Nevada's education system. In spite of this historic investment, as reported by The Globe, Democratic legislators are asking for additional $250 million to increase teacher and support staff pay.
The Governor has also released NevadaESSER.org, a state website created to inform the public how federal relief dollars are spent by school districts and charter schools across Nevada.
The Globe has reached out to the Governor's office for comment and will update the piece accordingly.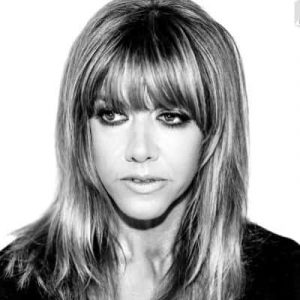 Latest posts by Megan Barth
(see all)