Governor Steve Sisolak Hasn't Flown In Two Planes NDOT Purchased For $14 Million
Only government spends $14 million to save $2 million
By Robert Lauer, February 28, 2022 9:12 am
This week, The Globe served the Nevada Department of Transportation (NDOT) with an open records request seeking the flight logs for Governor Steve Sisolak's use of two brand new airplanes. Today, NDOT reported back that the Governor has not used the planes since the taxpayers purchased them for $14 million in February 2021.
The state claimed the brand new airplanes would save the state money in the long run and the legislature approved the purchase. After the approval, Assemblyman Jim Wheeler told 360 News: "If I knew we could have bought new engines and saved $8 million on a new plane I would never have supported the bill."
The new aircraft, a Pilatus PC-24, came with price tag of $10 million and was built in Switzerland.  NDOT also purchased a brand new King Air 350 for $4 million. NDOT claims they are saving around $2 million in maintenance and fuel on the new planes.
Only government spends $14 million to save $2 million.
Yet, as illustrated below, the government likely lost nearly $2 million on the sale the older aircraft. Although the two new planes have not been used by the Governor, the state still pays for annual equipment upgrades and replacements, maintenance, crew, insurance, management and storage costs.
According to Evojets, a Pilatus PC-24 burns 220 gallons of jet fuel per hour. Today, at Harry Reid International Airport, JetA fuel is at $7.35 a gallon. That means it costs about $1,617 per hour in fuel, Adding maintenance and two full time pilots, the cost per hour balloons to $3,300. On average, a round-trip commercial flight from Reno to Las Vegas is from $200-$400.
The average, estimated annual costs of a Pilatus PC-24 are shown below:
The State of Nevada auctioned their 1987 Cessna Citation 550 II with a new $100k glass cockpit and excellent maintenance history, for about $1 million dollars under value– according to market experts. According to the NDOT, the state sold the Citation for $407,500 and netted $386,725. But according to aircraft brokers we spoke with, that plane could have easily have fetched between $1.5 million and $2 million on the retail market.
Next, the state auctioned off a Gulf-Stream Commander for $612,500 and netted $532,875. Again, the brokers told us that plane had a market value of at least $1 million.
According to an aircraft broker who requested to remain anonymous:
"The state already lost more than $1.5 million on the sale of the old airplanes."
The Globe has filed another open records request asking for any and all flight logs for these new aircraft.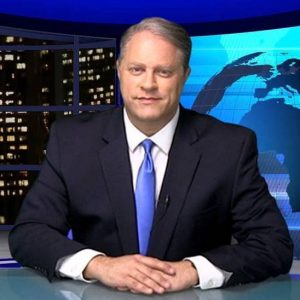 Latest posts by Robert Lauer
(see all)