Gypsum Files Motion Against Clark County To Preserve Evidence and Public Records
Motion taken after Gypsum uncovered that numerous county employees were 'regularly using personal cell phones to conduct county business'
By Megan Barth, June 30, 2023 10:23 am
Since 2019, Gypsum Resources LLC has been embroiled in a legal battle with Clark County and has now filed a motion (see below) with the district court in light of new information that Clark County has not complied with Nevada law by destroying and failing to provide public records.
This motion comes on the heels of a recent ruling by Federal Magistrate Judge Elayna J. Youcha, that Democratic County Commissioner Jones willfully destroyed evidence and lied to the court in relation to his actions with then-commissioner Steve Sisolak to derail and thwart Gypsum's development efforts.
Due to the actions of Justin Jones, Steve Sisolak, and others, Gypsum Resources was forced to file bankruptcy and is seeking restitution in excess of $2 billion in damages–an amount that would also send Clark County into financial ruin.
According to Gypsum's recent motion: "Gypsum uncovered that County officials, including commissioners and County employees, regularly used text communications to conduct public business. Yet, the County has done nothing to require the preservation of those communications despite the requirements of Nevada law and despite the existence of the Federal Action."
According to their motion, Gypsum found that Nancy Amundsen, the County's Director of Comprehensive Planning, had used her private cellphone to conduct business with former County Commissioner and Governor Steve Sisolak and her staff. Amundsen deleted all related text communications.
Records requests revealed that Amundsen deleted all of her text communications up through January 12, 2023, despite knowing of the ongoing Federal Action…subsequent public records disclosures also revealed that Amundsen sent text messages with the other County commissioners about County business, including during public meetings over County agenda items. Again, this is all contrary to what Amundsen testified during the Federal Action.
Gypsum further cites:
Nevada law mandates the preservation of public records. But as the County's own commissioners have recently admitted, the County has not and is not complying with Nevada law. Thus, trying to avoid the need for this Court's intervention, Gypsum asked the County to stipulate to an order to preserve evidence and public records. Tellingly, the County refused to respond.
And, as Gypsum has uncovered in related litigation, the County, its commissioners and employees have regularly and routinely improperly destroyed public records notwithstanding their obligation to preserve them. This conduct must be immediately halted. Accordingly, Gypsum is forced to seek an order from this Court directing Defendants, their commissioners and employees to cease further destruction of public records, including text communications, as well as preserve evidence relating to Gypsum and the claims it has asserted.
A-23-871997-B - Notice of Entry of Order - NEOJ CIVPreserve Evidence

The county has responded (see below) to this their motion and contends that the County has produced all necessary and available records.
The County further charges that "Gypsum's litigation strategy (aided by the sheer threat if financial ruin for Clark county that is legally dependent upon the recognition of property interest) us like a thorny thread sewn in and out of this already protracted litigation procedural history."
2023 06 27 - County Opp to Motion to Preserve Evidence

Yet, during a public meeting, County Commissioner Tick Segerblom, admitted that the county policy is to "deny and litigate."
In spite of public pressure, Jones refused to resign but recently stepped down as Vice Chair of the commission.
This is a developing story.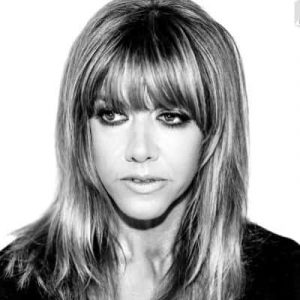 Latest posts by Megan Barth
(see all)