Heidi Kasama Endorsed Susie Lee in 2018, Now She's Running Against Her
Kasama: '[Nevadans] can count on Susie to deliver results for middle class families'
By Megan Barth, August 29, 2023 12:57 pm
Last week, Republican Assemblywoman Heidi Kasama announced her candidacy for Congressional District 3 (CD-3) to challenge Democratic incumbent Rep. Susie Lee. Lee will be seeking her third term and often touts her bipartisan credentials to build political support in a battleground district that is anticipated to be the most expensive congressional race in the country.
In her campaign announcement, Kasama also touted her bipartisan bonafides:
Serving the State of Nevada in the Assembly has been an honor. I've dedicated my time in Carson City to working for a better future for Nevadans and to be a voice for bipartisan, common-sense policies…

Today we see more crime, higher living expenses, and uncontrolled health care costs. Students are graduating with a lack of basic education and are unprepared to enter the workforce. There is a basic lack of accountability and personal responsibility. This is not the American way of life I grew up with. I will fight hard to change the direction of our country for the sake of my grandchildren and all Nevadans.
More crime, higher expenses and health care costs is an indirect swipe at Lee, yet in 2018 when Kasama was the President for the Nevada Realtors (NVR) and the director for the National Association of Realtors (NAR), Kasama endorsed Lee's run for congress in 2018.
Kasama stated, "Susie Lee is a common sense problem solver who can work in a bipartisan fashion to achieve real results for Nevada families," said Heidi Kasama, president of the Nevada REALTORS®. "Nevada's REALTORS®, homeowners, and aspiring homeowners can count on Susie to deliver results for middle-class families."
Victor Joecks of the Review Journal memorialized the "glowing endorsement" in a tweet:
.@NVGOPAssembly endorses @heidikasama for AD2, a safe Republican seat. @hambrick4assemb is termed out. Last year, as president of the Nevada REALTORS, Kasama issued a glowing endorsement of … @SusieLeeNV. 🤔 https://t.co/UVofNVViLu pic.twitter.com/Ft6ohg12ML

— Victor Joecks (@VictorJoecks) December 16, 2019
At the time, GOP political activist and campaign consultant Chuck Muth's reaction was a bit more pointed:
Un-freaking-believable.

Thanks to "Republicans" like Ms. Kasama, we have a Democrat in our 3rdCongressional District who's leading this impeachment circus insanity and voted against President Trump's middle-class tax cut…

Based on her support for Susie Q last year, I'm pretty sure Ms. Kasama is a mushy-moderate, government-growing "Republican-in-Name-Only" (RINO)
Upon Kasama's announcement, GOP challenger Drew Johnson welcomed Kasama to the race and revealed that he was "looking forward to exposing Assemblywoman Kasama's liberal record in this primary."
Yes, politics makes strange bedfellows, so we have reached out to Kasama's campaign for comment. We will update the story with their response if and when received.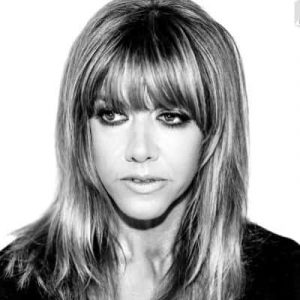 Latest posts by Megan Barth
(see all)