Jim Marchant's Primary Win Terrifies Monica Lewinsky
Sen. Schumer deems Marchant a 'direct threat' as David Axelrod paints SOS nom as 'ominous'
By Megan Barth, June 15, 2022 5:53 pm
Color us shocked that Monica Lewinsky (preferred pronouns: she/her) was paying close attention to the Nevada Secretary of State GOP primary race. A woman best known for her stained blue dress and a cigar is terrified of Jim Marchant, a contender who swept the primary in an often overlooked and under-reported position in state politics.
this is terrifying. https://t.co/w50qjMsr1Q

— Monica Lewinsky (she/her) (@MonicaLewinsky) June 15, 2022
Heads up. https://t.co/grN0k2HWtS

— Sherrilyn Ifill (@Sifill_LDF) June 15, 2022
However, Democrats have confirmed, by their partisan rhetoric and over-the-top reactions to Marchant's win–in a primary marred by long lines, incompetent election reporting, and technical issues–that the Nevada Secretary of State has national implications, and in Sen. Chuck Schumer's words, is "the most important election official" in state government.
David Axelrod joined the Twitter chorus, referring to Marchant's win as "the most noteworthy and ominous".
Of all of yesterday's primary results, perhaps the most noteworthy & ominous was the nomination of a candidate for secy of state in NV who's made Trumpian election conspiracy theories the centerpiece of his campaign.
If elected, he would oversee voting. https://t.co/vUEx6fV8o8

— David Axelrod (@davidaxelrod) June 15, 2022
In typical fashion, Schumer lost his schit on the Senate floor. As reported by Mediate: (emphasis added)
In a speech on the Senate floor Wednesday, Schumer spoke out about the results of Tuesday night's primaries, which included a win by Jim Marchant in the Nevada secretary of state race — just the latest of more than a hundred Big Lie proponents who have won this year.

Schumer sounded the alarm about the trend, especially in the face of hearings that have shown Trump's closest and most powerful advisers knew the election claims were false, and told him so:

A year and a half after the 2020 election, Donald Trump's Big Lie is alive and well, unfortunately. Last night, hard right candidates who believe the last presidential election was stolen, so incorrect, with no factual basis, but these people with these beliefs were elevated into the general election. Many of these candidates are running in critical swing states and running for offices that will have outsized influence in managing future elections.

The example of Nevada's Secretary of State Race is especially bone chilling. Jim Marchant, a hard right radical who openly believes that the 2020 election results were illegitimate, he believes the Big Lie, and he is now running to be the top elections official in the Nevada. Mr. Marchant is someone who openly think Donald Trump should be the President right now, and if he wins in November he will be Nevada's most important elections official and would pose a direct threat – a direct threat – to the democratic process in that state. He must be rejected by the people of every political persuasion.

It doesn't matter if you're a Democrat, a Republican, an independent, a liberal, or a conservative, or a moderate: democracy is at risk if we elevate individuals who don't believe in the sanctity of elections. That is the road to authoritarianism, to dictatorship. This isn't a partisan argument: undermining democracy endangers all of us: Democrats, Republicans, Independents. If proponents of the Big Lie are elected into office, they pose a direct threat to our democratic way of life.

The January 6th hearings have made abundantly clear that even Donald Trump's inner circle knew the Big Lie was utter garbage, so it is nothing short of horrifying to see that radicals who profess the Big Lie are gaining strength across the country.

I urge the American people to reject the credo of lies pushed by Donald Trump and his cronies, and, whatever your party, to vote this November for men and women who will safeguard our democracy and preserve the sanctity of our elections. Without it, our country could be on the road to ruin.
In a statement to The Globe, Marchant shot back:
"David Axelrod said my win was ominous. Monica Lewinsky says she is terrified of me. Chuck Schumer called me a "direct threat" on the floor of the Senate.
I have promised all Nevadans that when elected as Secretary of State, I will make our elections transparent and that I will simplify the system that has been purposefully convoluted and complicated by the elimination of precinct voting and precinct counting. The problems we have witnessed are symptoms of the problems within the system. Nevada was an embarrassment last night.
Clark County's largest precinct is 5,000 voters. Those ballots could be easily counted within hours and I will advocate for precinct voting and counting.
Democrats are going to have to explain why restoring transparency and simplifying the system is ominous, terrifying, and a direct threat to Democracy."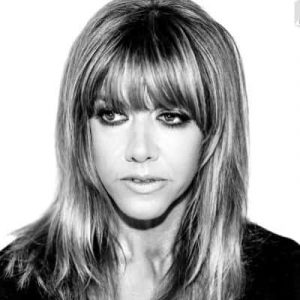 Latest posts by Megan Barth
(see all)