NV Primary: Laxalt Dominates, Lombardo Carries Clark County
GOP Gov Nominee: 'Sisolak has failed us'
By Megan Barth, June 15, 2022 12:05 pm
Trump-endorsed candidates pulled off sound victories last night in Nevada. Adam Laxalt and Joe Lombardo coasted through their respective primaries to advance to the general. In the gubernatorial race, Reno lawyer Joey Gilbert won 14 out of 17 counties, including Washoe. But Sheriff Lombardo dominated populous Clark County for the win and will face Governor Sisolak in November.
In his victory speech, Lombardo repeated "Sisolak failed us" and focused his campaign on the economy, education, and law and order. "It's time to choose," Lombardo said. "The failed polices of the past four years or a new Nevada team where Nevada comes first, not the party. This win is for Nevadans, which is completely opposite of our current Governor. I won't wait for DC or a California Governor to tell me what to do."
Former Nevada AG Adam Laxalt  soundly beat Captain Sam Brown in the U.S. Senate race. Some state conservatives, including political consultant Chuck Muth, tried to suggest in the past few weeks that Brown was surging. But the candidate with a great back story never really amounted to more than that–a story.
In the heated race for NV Attorney General, Attorney Sigal Chattah took 15 out of 17 counties over rival attorney Tish Black and now advances to the general to face Aaron Ford.
Former Nevada Assemblyman Jim Marchant easily overcame last-minute "Republican" PAC attacks in his race for Secretary of State. Judging by the chaos we witnessed last night, Marchant has his work cut out for him.
Las Vegas Councilman Stavros Anthony will face appointed Lieutenant Governor Lisa Cano-Burkhead who handily defeated Henderson mayor Deborah March.  Rounding out the executive ticket is the state treasurer race where Las Vegas Councilwoman Michelle Fiore beat political newcomer Manny Kess by 30 points.
In the races for the four congressional district, Incumbent Mark Amodei (CD-2) handily beat perennial candidate Danny Tarkanian, in a solidly red district. In the remaining congressional races, the Cook Political report has shifted the Democrat-controlled districts from "Lean Democrat" to "Toss-Up."
Dina Titus (CD-1) survived a challenge from Democratic Socialist Amy Vilela and will face Colonel Mark Robertson in the general.
Attorney April Becker dominated Congressional District 3 and will face vulnerable incumbent Susie Lee.
In CD-4, Assemblywoman Annie Black and veteran Sam Peters are in a close race, however Peters is on track to challenge Steven Horsford.
In the down-ballot races, which we will report on separately, results may be impacted by mail-in voting and many races remain too close to call. Assemblyman Jim Wheeler, who is running for State Senate in District 17, told The Globe this morning that his race is still in limbo and the clerk in Douglas County reports that three to four thousand ballots were dropped in boxes on Election Day. These ballots may be cured and tallied by Friday.
However, in the District 2 Washoe County Commissioners race, which the Globe has been following closely, incumbent Bob Lucey was soundly defeated by County Assessor Michael Clark. As reported by The Globe, this race was a battle that got personal and a bit suspicious when Democrats threw their support, and money, behind Lucey. This win for Clark is also a win for Robert Beadles—a new Nevadan and political newcomer who backed Clark and School Board candidates. Beadles has pledged to use his wealth to root out corruption in Washoe County.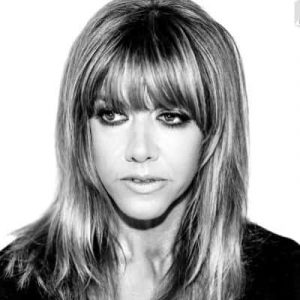 Latest posts by Megan Barth
(see all)