Judge Orders Investigator To Name Client Who Paid To Investigate Reno Mayor And County Commissioner
Hardy: 'This outcome is not contemplated by Nevada law and would work an injustice to plaintiffs who suffer tortious invasions to privacy'
By Megan Barth, May 4, 2023 3:29 pm
In a case known as Trackergate, Washoe County Judge David Hardy has ordered private investigator David McNeely to reveal his client who paid him to investigate Reno Mayor Hillary Schieve and former Washoe County Commissioner Vaughn Hartung. Judge Hardy ordered McNeely to turn over the documents by May 12, 2023.
Hardy wrote, "The protection Mr. McNeely seeks could create unfettered immunity for a tortfeasor who acted through an investigator – either as a tacit, unknowing participant or an intentional co-conspirator…This outcome is not contemplated by Nevada law and would work an injustice to plaintiffs who suffer tortious invasions to privacy."
The case stems from a civil lawsuit originally filed by Mayor Schieve, later joined by Hartung, alleging that McNeely had trespassed onto her property to install the device without her consent. The complaint cites that McNeely was working on behalf of an "unidentified third party." Seeking restitution for invasion of privacy, trespassing, civil conspiracy and negligence, as well as attorney's costs, Schieve also sought the identity of the person who hired the investigator.
In a statement released after the civil lawsuit was filed, lead attorney Adam Hosmer-Henner with McDonald Carano said the complaint is based on an "outrageous" invasion of privacy.
"We will aggressively seek to determine who hired the private investigators and will be amending our complaint to assert claims against them as well," Hosmer-Henner said.
McNeely's lawyers fought to keep his client's identity secret, noting that "the Nevada Supreme Court has held that client information may be considered a trade secret." Defense attorney Brian Hardy contended that Mayor Schieve filed the civil lawsuit for "the sole purpose of forcing our Clients to disclose the identity of their client."
In February, Judge Hardy asked Discovery Commissioner Wesley Ayers to review the case and provide the court with his opinion on whether or not the client of the private investigator should be revealed. Ayers determined that the "Plaintiffs' interest in the disclosure of that information, coupled with the public interest in disclosure of that information in this case, substantially outweigh any interest that Defendants have in withholding or delaying the disclosure of the identity of their client." (emphasis added).
Ayers decision revealed that personal interest and public influence is primary in this case.
A video obtained exclusively by The Globe of Mayor Schieve's interview with the Sparks Police Department revealed that Schieve wanted to make this case "very public". Schieve says she would be contacting Attorney General Aaron Ford and would seek additional legislation which would require private investigators to obtain a warrant prior to the placement of a tracking device. "I am sure I can get someone at the legislature to carry that bill," Schieve told the detectives.
In response, a group of bipartisan legislators have sponsored Assembly Bill 356 which requires a private investigator to obtain a warrant prior to placing a tracking device.
Although Schieve and Hartung claim that they have endured "significant fear and distress," the press, including The Nevada Independent, owned by left-wing mouthpiece Jon Ralston, published the GPS data/coordinates of Hartung's vehicle, which, according to Hartung's amended complaint, reveals:
Hartung discovered a tracking device was placed on his car(s) after media and public record reports showed the locations of the vehicle(s) at his home and other identifiable locations.

The cars being tracked were often used by Hartung's wife and daughter which included trips where the commissioner wasn't in the car. The location data included private and confidential locations visited by his family members, the suit alleges.
If the locations were private and confidential, why did the Spark's police department release the GPS tracking data to members of the press? Furthermore, why did the press publish the private and confidential data–causing further fear, distress, and violations of privacy? Will Hartung now sue the news outlets who published the private and confidential data and the Sparks Police Department who released it?
Attempts to reach Hartung and the detectives in the Sparks Police Department were unsuccessful.
The Globe spoke to a former Chief of Police regarding the Sparks Police Department's release of the tracking data to the news outlets. The source confirmed that they "would have done everything in my power to protect the GPS data if a public records request was filed."
Attorney Sigal Chattah told The Globe, "This ruling may have an effect on litigants rights in the courtroom in relation to sub rosa evidence. When a judge says theres no law that contemplates this decision, that is an abuse of discretion. Judges cannot make up laws that fit litigants' rights in a courtroom. That is what the legislature is for. This is a massive violation of separation of powers."
This is a developing story.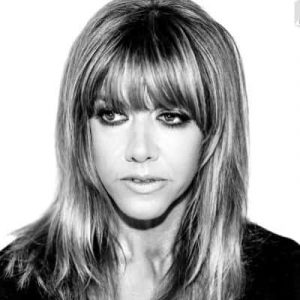 Latest posts by Megan Barth
(see all)