Less Than 20% of Graduating CCSD Students Are Proficient In Math
Only 5.7% of graduating students in North Las Vegas are proficient in math
By Megan Barth, June 21, 2023 1:05 pm
The Clark County Education Association is, once again, calling for Superintendent Jesus Jara to resign after the Clark County School District (CCSD) published their Quarterly Municipality Report which outlines disturbing figures in relation to student achievement, graduation rates and truancy.
We can see what is happening in our schools under Jara's leadership—and it's nothing short of alarming. pic.twitter.com/hAW9fFrfNu

— Clark County Education Association (@cceanv) June 21, 2023
According to the report, 81.3 percent students in the Class of 2022 in Clark County graduated, but less than 20 percent of those student are proficient in math and only 44 percent of these students are proficient in reading.
When the numbers are localized to North Las Vegas, the numbers free fall. Although North Las Vegas reports graduation rates of 51.5 percent, only 5.7 percent of those students were proficient in math and only 22.7 percent are proficient in reading.
But, wait. It gets worse. Freshmen and sophomores in CCSD, who will walk with diplomas in 2025 and 2026, are demonstrating only an 8.8 percent math proficiency and 28.4 percent in reading.
As the Globe has extensively chronicled, Nevada ranks at the bottom of every educational assessment.
In another abysmal report, testing scores of 3rd to 8th grade students in Clark County, taken and published by Smart Balance Assessments, show that only 3.9 percent of Black students and 7.4 percent of Hispanic students were proficient in Math. In English, 11.2 percent of Black students and 15.7 percent of Hispanic students were proficient. Overall, only 20 percent of Clark County students tested proficient in English Language Arts. In math, it was 11.5 percent.
In individual categories, the Las Vegas area ranked 49th for academic growth, 42nd for growth among disadvantaged students, 28th for metropolitan area progress and 42nd for high school graduation rate.
This next wave of illiteracy rides on the heels of national and state-imposed school closures in response to the pandemic and an overhaul of CCSD's grading system. In the summer of 2021, CCSD announced a new district-wide scale that set the lowest grade at 50 percent. Behaviors, such as attendance, participation and late or missing assignments, no longer influence grades. At the time of this educational experiment, Superintendent Dr. Jesus Jara explained this will create equity across the district by having grades reflect knowledge instead of non-academic factors.
Which begs the question: when less than half of graduating students can read and less than a quarter are proficient in math, what knowledge do these graduates possess?
During a presentation of this report to the Clark County Commission, the commissioners responded that the numbers from the report made "zero sense." Yet, if the goal of the grading scale system is equity, then equity has been achieved, as a majority of students are illiterate, and increasing among of students are truant, and a majority of these illiterate and absent students are graduating.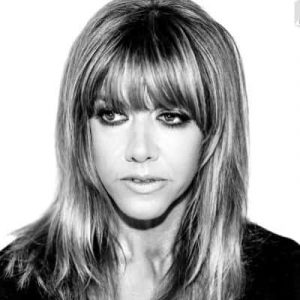 Latest posts by Megan Barth
(see all)