Democrats File Second Motion To Delay Separation of Powers Court Case
NPRI accuses defendants of 'gamesmanship'
By Megan Barth, June 21, 2023 3:53 pm
Its nearly been three years since Nevada Policy Research Institute (NPRI) filed a separation of powers lawsuit against eleven Democratic lawmakers, including Brittney Miller, Selena Torres, Dina Neal and James Ohrenschall, in regards to their alleged violation of the Nevada Constitution's  separation-of-powers clause which prohibits dual service of public employees serving in the Nevada legislature. Although two legislative sessions (and one election) have passed since the original filing, the defendants' respective counsel(s) issued yet another motion to extend, prompting NPRI to accuse them of "gamesmanship" in a motion to the Nevada Supreme Court. (see below)
Although the defendants have been aware of the requisite filing deadlines since February, which were previously extended at their request, their latest motion contends that "some upcoming, scheduled, pre-paid family vacation plans" requires yet another 30 day extension.
In their challenge, NPRI maintains:
…Even if one or more counsel does reply with proof of travel purchased before entry of the Court's Order, the fact remains, too, that Respondents waited more than 4 months to seek relief and, certainly not coincidentally, filed their Motion only after NPRI diligently complied with the Court's briefing schedule and Respondents reviewed NPRI's opening brief.

For these reasons, as further detailed below, NPRI implores the Court to denounce such obvious gamesmanship and deny Respondents' Motion in its entirety, inclusive of finding that no good cause exists for this or any future telephonic extension request under NRAP 26(b)(1)(B). This matter, which was first filed in the district court in July, 2020, has languished through two legislative sessions at Respondents' request. NPRI and the citizens of Nevada deserve a timely resolution of the separation-of-powers question concerning Respondents' dual service, not further delay tactics.

No less than 6 attorneys represent the 4 Respondents remaining in the instant appeal, half of whom are from the firm representing Respondents Miller and Torres. No explanation is given for why these counsel cannot, either collectively or individually, fulfill the briefing responsibility of their clients.

In its original remand order herein, the Court specifically called out how the failure to resolve the separation-of- powers question concerning Respondents' dual service "could result in serious public injury – either by the continued allegedly unlawful service of the above- named officials, or by the refusal of qualified persons to run for office for fear of acting unconstitutionally – because this unsettled issue continues to arise."
Back in January 2022, the Globe reported on this case:
Following their unanimous Nevada Supreme Court victory in April, which allowed  all citizens to bring constitutional separation of powers challenges without having to satisfy the traditional standing requirements, the Nevada Policy Research Institute (NPRI) has filed a second lawsuit against 11 state lawmakers for violating the state constitution by serving in the legislature as government employees.

After their victory in April 2022, previous defendants State Senators Melanie Scheible and Nicole Cannizzaro resigned their respective positions as county prosecutors. Consequently, there are no longer any prosecutors simultaneously serving as state legislators.

According to NPRI:

Almost all the newly added dual-serving legislators are public school employees, which highlights the inherent conflicts of interest that led the Framers to bar such dual service. These dual-serving legislators necessarily undermine faith and trust in the legislative process given they will be responsible for considering whether to raise taxes to increase funding for their own employer.

Similar conflicts exist when these dual-serving legislators consider whether to approve educational reforms like school choice, which will unquestionably improve the quality of education but in a way that might undermine their professional interests, given that school choice threatens the public school system's tax-funded, monopoly status.
In January 2023, a district court judge found that the Democratic lawmakers had not violated the separation-of-powers clause and NPRI filed an appeal with the Nevada Supreme Court.
The outcome of this case may also impact Democratic Legislators Selena La Rue Hatch, Natha Anderson, Ruben D' Silva, Shondra Summers-Armstrong, and Cecelia Gonzalez.
The Globe will continue to follow this case and provide related updates.
Opposition to Request for Extension of Time to Reply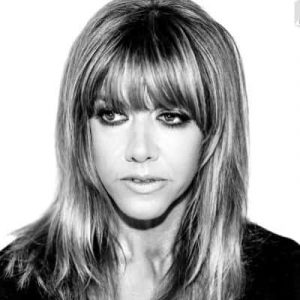 Latest posts by Megan Barth
(see all)