Nevada Democrats Divided Over Biden's Student Debt Bailout
Senators Cortez Masto and Rosen raise concerns while Rep. Titus cheers
By Megan Barth, August 25, 2022 12:11 pm
President Biden's executive action on student loan debt, announced Wednesday, has promised to do the following:
Provide $10,000 in debt forgiveness for those making less than $125,000 a year
Provide $20,000 in debt forgiveness for those who went to college with Pell Grants
Extend the pause on loan repayments through December
Allows cap of repayments at 5% of monthly income
Yet, not all Democrats are singing his praises.
Famed Democratic economist Larry Summers, a former top economic official in the Clinton and Obama administration, spoke out against the executive action in a viral tweet thread. Summers warned that the student debt bailout will only make the current inflation crisis worse.
"I hope the Administration does not contribute to inflation macro economically by offering unreasonably generous student loan relief or micro economically by encouraging college tuition increases," Summers said.
"Every dollar spent on student loan relief is a dollar that could have gone to support those who don't get the opportunity to go to college," Summers added.
"Student loan debt relief is spending that raises demand and increases inflation," Summers said. "It consumes resources that could be better used helping those who did not, for whatever reason, have the chance to attend college. It will also tend to be inflationary by raising tuitions."
It's important to note that every Nevada Democrat voted for Biden's "so-called" Inflation Reduction Act, yet the Committee for a Responsible Federal Budget estimates that "these policies would consume nearly ten years of deficit reduction from the Inflation Reduction Act.
Nevada Democrats like Senators Cortez Masto and Rosen have voted in lockstep with the Biden administration, until now. To date, Reps. Steven Horsford and Susie Lee have yet to comment but are all already on the record voting for student loan cancelation.
In a statement, Cortez Masto disagreed with Biden's executive action: "I don't agree with today's executive action because it doesn't address the root problems that make college unaffordable. We should be focusing on passing my legislation to expand Pell Grants for lower income students, target loan forgiveness to those in need, and actually make college more affordable for working families."
In a statement to The Nevada Independent, Sen. Jacky Rosen (D-NV) echoed Cortez Masto, noting that the cost of obtaining higher education has gotten "out of control."
"I have concerns that this plan won't actually fix the underlying issue of spiraling costs," Rosen said. "We need comprehensive, long-term solutions to permanently bring down higher education costs, reduce financial barriers for working-class families, and make it easier to pay off student loans. "
Rep. Dina Titus, who has been "ridin' with Biden from the beginning", applauded Biden's executive action in a tweet:
Today's announcement goes one step further in making higher education more accessible for everyone. Affordable college is not only an investment in generations to come; it is also an investment in our economic viability, workforce, and leadership on the global stage.

— Dina Titus (@repdinatitus) August 24, 2022
GOP challenger Adam Laxalt blasted Cortez Masto and the Biden administration in a lengthy statement:
"The Biden/Masto $300 billion student debt bailout is unconstitutional, immoral, and fundamentally bad policy. It will line the pockets of the wealthiest Americans and fuel the flames of inflation, layering further pain on the back of Nevada families already struggling to get by."
"According to the Penn Wharton Budget Model, the Biden/Masto redistribution scheme will cost taxpayers more than $300 billion, and will further drive up Nevada's already alarming 15.4 percent inflation rate."This massive bailout is an insult to all the parents who saved up to send their kids to college, and to those students who worked hard during summer months and while in college to pay for their classes."
"Further, it's a slap in the face to the tens of millions of Americans who couldn't afford or decided not to attend college. That they are now being forced to pay off the student debt of the largely well-off is wrong and fundamentally un-American."
"For the past year, Nevadans have borne the brunt of the failed Biden-Cortez Masto agenda. Families across our state are struggling to get by amid 40-year-high inflation, record gas prices, and shortages of baby formula and other key essentials."
"Instead of providing much needed relief, Biden and his enablers like Senator Cortez Masto are doubling down, forcing Nevada workers and families to foot a massive student debt bailout, worsening the inflation crisis. Voters will hold her accountable this fall."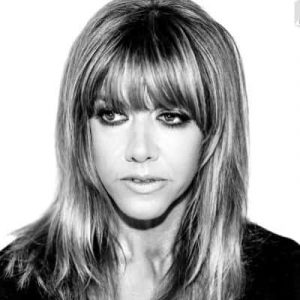 Latest posts by Megan Barth
(see all)