NV Poll Spells Trouble For President Biden and Senator Rosen
Biden's approval rating is at 38 percent, 31 percent of respondents never heard of Rosen
By Megan Barth, November 2, 2023 12:45 pm
The Silver State is expected to take center stage in the 2024 election as Republicans seek to break the Democrats one-seat majority in the Senate. Yet, a recent poll indicates some trouble ahead for Democrats as President Biden's approval rating is tanking and less than a third of Nevadans have a favorable impression of Senator Jacky Rosen.
The poll conducted for the National Republican Senatorial Committee (NRSC) by the Tarrance Group surveyed 600 likely voters representing 32 percent registered Democrats, 30 percent registered Republicans, and 33 percent Independents. September numbers published by the Nevada Secretary of State show 31 percent of active voters in the state are Democrats, Republicans represent nearly 29 percent, and nonpartisans lead with 32 percent.
Only 38% of Nevada voters indicate that they approve of the job that President Biden is doing while a majority of the electorate – 53% – disapprove of the job he is doing. Almost half of the electorate (46%) "strongly" disapprove of Biden.
The Presidential general election ballot in Nevada is a pure dead heat, with both President Biden and former President Trump each receiving an equal 46% of the vote. There are six percent who would vote for another candidate or none of the above, and only 2% of Silver State voters are undecided.
The generic ballot for the U.S. Senate is also a statistical dead heat, with 41% indicating they would vote for a generic Republican candidate and 42% indicating that they would vote for a generic Democrat candidate, with 17% undecided.
GOP candidate Captain Sam Brown, who lost in the 2022 GOP Senate primary against Adam Laxalt, is polling at 40% to Senator Jacky Rosen's 45%, yet Rosen remains vulnerable due to her unwavering support of President Biden's agenda. The poll indicates that 49% of respondents would vote for a candidate who opposes Biden's agenda and only 40% indicate they would vote for a candidate who supports his agenda.
Although Rosen enjoys the gift of incumbency, she is not well-known or defined among Nevada voters. Three in ten respondent in the state indicate they have never heard of her and there are another 13% who simply recognize the name but don't have any impression of her. Only 32% of respondents have a favorable impression of Rosen.
Despite Brown trailing five points behind Rosen, he leads Rosen by four points in name recognition. Additionally, only 28% of Nevada voters would vote for Rosen no matter who she was running against whereas 43% would not re-elect her.
During an interview with The Messenger, Rosen confirmed that she would "happily" campaign alongside Biden in her quest to win over Nevada voters. "I think what we have to talk about are the policies that we put in place."
"When you're an incumbent, you run on how you've been dealing with people, and that's really important," Rosen said. "We had the message that we were going to deliver, and we have delivered."
"Jacky Rosen has done nothing to distance herself from Joe Biden despite the fact that he is extremely unpopular in Nevada. Nevadans will hold Rosen accountable for backing the Biden agenda that has emptied their wallets and opened the southern border," NRSC spokeswoman Maggie Abboud said in a statement.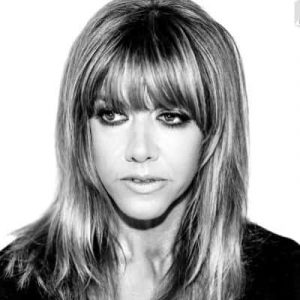 Latest posts by Megan Barth
(see all)