Partial-Birth Abortion Activists Prepare For The 2024 Election
In Nevada, Planned Parenthood will petition voters to add late term and partial birth abortion to the state constitution
By Megan Barth, November 9, 2023 2:30 pm
Democrats are celebrating the passage of Issue 1, an Ohio ballot measure that enshrined partial-birth abortions/late-term abortions into the state constitution. The passage of Issue 1 also removed parental and informed consent for minors and "individuals" who wish to terminate their pregnancy. Nearly 57% of Ohioans supported the measure. Ohio now joins three other states (California, Vermont, and Michigan) that mention abortion in their constitutions. Abortion activists and the Democrats in the Nevada legislature vow that Nevada is next.
Congratulations, Ohio! From coast to coast, voters are fired up about protecting abortion rights and reproductive freedom!

Next stop: Nevada! https://t.co/wcrk00IdEu

— Nicole Cannizzaro (@Nicole4Nevada) November 8, 2023
The language of Issue 1 is nearly identical to the language drafted in SJR7, a proposed constitutional amendment and passed by Nevada Democrats during the last legislative session. Nevada law requires that any constitutional amendment pass two consecutive legislative sessions to take effect or be presented to registered voters via a ballot question in two successive general elections.
As reported by The Globe, SJR7, would guarantee "a fundamental right to reproductive freedom," authorize "the state to regulate abortion care after fetal viability with certain exceptions" and prevent the state from penalizing or prosecuting an individual exercising the "right to reproductive freedom." SJR7 further states that reproductive rights would include, "without limitation, prenatal care, childbirth, postpartum care, birth control, vasectomy, tubal litigation, abortion, abortion care, management of a miscarriage and infertility care."
Instead of waiting for two legislative sessions to pass the constitutional amendment via a simple majority, Planned Parenthood activists and related "reproductive justice" nonprofits will ask voters to sign a petition so that a Reproductive Freedom Amendment will appear on the 2024 ballot. If the initiative is approved by voters in the November 2024 and November 2026 general elections, the provisions of the initiative would become effective in November 2026.
This effort is more political than it is protective in that the rush to get abortion on the 2024 ballot has to do with boosting voter turn out for vulnerable Democrats, like President Joe Biden, and secure a potential veto-proof Democratic supermajority in the Nevada legislature. As Nevada Democrats gerrymandered the state into a Democratic supermajority in 2021, the opportunity for seizing one-party control of the legislative branch is possible.
Axios reports:
After Ohio's vote Tuesday to protect abortion rights, Democrats are rushing to get similar measures on the ballot next year in key states such as Arizona, Nevada and Florida — partly to boost President Biden and down-ballot Democrats.

In the face of bleak polling on the economy, abortion continues to be a winning issue for Democrats — one that could motivate otherwise uninspired voters to turn out and keep the White House in the party's hands.
The Reproductive Freedom Amendment (see below) was filed with the Nevada Secretary of State in mid-September by Nevadans for Reproductive Freedom PAC. The PAC is spearheaded by Lindsey Harmon, Executive Director of Planned Parenthood Votes NV.
Harmon references the "fallout" from the Supreme Court's decision to overturn the federal, not constitutional, protections granted by Roe v. Wade as the reason to take the initiative to Nevada voters.
"The fallout of the Supreme Court's overturning of Roe v. Wade has shown us that we have already suffered one year too long without the guaranteed right to reproductive freedom, and we simply cannot afford to stand by and allow any further encroachment on the fundamental right of Nevadans to determine their own reproductive lives and care," Harmon said in a statement to NBC news.
Yet, Nevadans passed an initiative in 1990 that codified abortions up to six months of pregnancy with extended protections if the life of the mother is threatened. The overturn of Roe v. Wade does not change Nevada Law, but the Reproductive Freedom Amendment does in that it removes the six month limitation and expands abortion to the moment of birth when the (undefined) health or mental health of the mother is at risk.
Additionally, as Nevada is the number one state for human trafficking, the absence of parental consent for abortion should be a concern, but Nevada Democrats have publicly lobbied against parental consent for minors. A 2015 bill that would have reinstated parental notification requirements in Nevada did not become law.
According to Axios, one of the largest contributors to this initiative is from Think Big America, an abortion-rights group founded by Illinois Gov. J.B. Pritzer to "combat right-wing extremism."
Illinois Gov. J.B. Pritzker's abortion-rights group, Think Big America, has donated $1 million to an effort to put a measure similar to Ohio's on Nevada's ballot next year, and is in talks with groups in Arizona and Florida, a senior staffer told Axios.
Beyond Think Big America, Nevadans for Reproductive Freedom has formed a coalition of abortion rights groups which include, Planned Parenthood Votes Nevada, Reproductive Freedom for All (formerly NARAL), and the American Civil Liberties Union of Nevada.
The coalition will need to collect 103,000 signatures from registered voters by June 26 to get their proposal on the November 2024 ballot and dark money will certainly help in their effort.
nevada-for-reproductive-freedom-ballot-measure-petition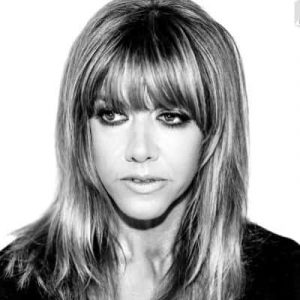 Latest posts by Megan Barth
(see all)