Progressive PAC Considers Dean Heller a Foe
David Brock group releases ad targeting Heller flip-flop on abortion
By Megan Barth, April 8, 2022 12:31 pm
American Bridge 21st Century PAC, founded and chaired by former-conservative-reporter-turned-liberal-activist David Brock and affiliated with smear-merchants Media Matters for America, claims itself to be "the largest progressive research and rapid response organization in Democratic politics. The group "prides itself in finding "what Republicans are hiding and makes sure voters hear about it". USA Today once described the group's goal as "uncovering an unguarded moment, a controversial position, a gaffe or flip-flop, anything that can be used to torpedo a political foe's campaign"
The latest foe of Brock's PAC is Nevada gubernatorial candidate and former US Senator, Dean Heller. They have created a thirty-second  spot (with only 1005 views so far) that highlights Heller's flip-flop on abortion, which he appears in the ad to have been for before he was against. The Nevada Democratic Party, now led by Bernie Sander's Socialists, promoted the ad in a tweet:
Instead of addressing the real issues in Nevada (housing, inflation, decent schools), the Repubs are clinging to culture wars and promising to roll back women's rights.

Stick with the side delivering results, not the side flip-flopping on their own rhetoric. Keep Nevada blue! https://t.co/a9GYEmQYsN

— NV Dems (@nvdems) April 7, 2022
One could easily argue that the NV Dems didn't address or stick to the issues facing Nevadan's in this tweet. The economy is on a majority of voters minds, not abortion. One could also argue that switching positions—as a Democrat like President Barack Obama did on gay marriage— is considered "evolving" in progressive-speak. In fact, Sen. Catherine Cortez Masto just 'flip-flopped' on Title 42 at the behest of the progressive Left.
However, it is interesting that American Bridge chose Dean Heller as its target in a crowded gubernatorial race in which the leading challenger to Governor Steve Sisolak, at least in terms of fundraiser dollars, is Clark County Sheriff Joe Lombardo.
In a statement to The Globe, the Heller campaign replied:
"No one will fight harder to protect and defend the sanctity of life than Dean Heller. It's clear that liberal Democrats are terrified of Dean Heller becoming the Republican nominee for Governor so they have to make stuff up and attack him."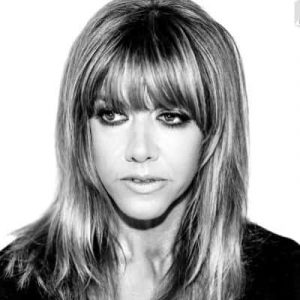 Latest posts by Megan Barth
(see all)