Senator Cortez Masto Encourages Bipartisanship In Address To Nevada Legislature
Cortez Masto emphasized that the climate crisis is not not a partisan issue
By Megan Barth, April 12, 2023 7:55 am
During a brief address to the Nevada Legislature and Governor Joe Lombardo, Democratic Senator Catherine Cortez Masto encouraged bipartisanship to lead the clean energy economy in Nevada in order to do "everything we can do for our working families and businesses."
"Nevada is at the forefront of leading the innovation economy. I call Nevada the innovation state. We have the universities, companies, mining, minerals and the laboratories that are incubating ideas and pioneering technologies to create the jobs of the future," Cortez Masto noted.
"We have the sun and we have capitalized on our solar economy. We are the center of the clean energy and critical mineral future. It is the only state in the US that econompasses the full spectrum of the clean energy economy. Nevada is primed to lead the country into the clean energy future. We need to take this opportunity to create good jobs….good union jobs," she emphasized.
Stressing bipartisanship, she highlighted her work on the Inflation Reduction Act, the CARES act, and the solar tax credit, signed by President Donald Trump and expanded under President Joe Biden. "We have the number one solar economy in the country. Nevada has the critical minerals to power the world. We should be developing lithium in Nevada through extraction or recycling. We have it all here and we have the potential to make the most of it if we work together," Cortez Masto added.
Emphazing the climate crisis, she reiterated that the clean energy economy is not a partisan issue."Smarter, more efficient technology will make a big difference for Nevada families. We have to work together to make sure Nevada leads into the 21st century," she said.
In closing, Cortez Masto again urged bipartisanship to the Democratic legislative majority: "We are all on the save page by promoting the opportunity to advance pragmatic investments in infrastructure, technology, and innovation. Where do you want Nevada to be in 5-10 years? I am looking to partner with all of you. This is about Nevada first and all of our families and businesses."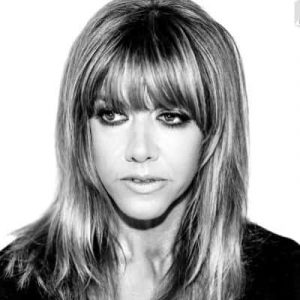 Latest posts by Megan Barth
(see all)