Susie Lee Votes To Censure Rashida Tlaib
Lee joined 22 Democrats and 212 House Republicans to censure Tlaib 'for calling for the destruction of the State of Israel'
By Megan Barth, November 8, 2023 10:48 am
Bucking her Nevada Democratic congressional colleagues Steven Horsford (CD-4) and Dina Titus (CD-1) , Rep. Susie Lee (CD-3) joined 22 Democrats and 212 House Republicans to censure Rep. Rashida Tlaib (D-MI) "for promoting false narratives regarding the Oct. 7 Hamas attack on Israel and for calling for destruction of the State of Israel." Tlaib is the 26th House member to be censured. A censure is one step below expulsion from the House of Representatives.
One of two Muslim representatives, Tlaib has routinely accused Israel of apartheid, terror and claims that the US is aiding in ethnic cleansing. After the October 7th Hamas terrorist attacks against Israel which left 1,400 dead and over 200 captured, Tlaib led a Pro-Palestinian rally near the US Capitol, resulting in a breach of the Capitol building by protestors associated with the Boycott, Divest and Sanction (BDS) movement, which by its founder's admission & tenets, seeks to end Israel as a Jewish and democratic state.
Tlaib then defended the genocidal slogan "From the river to the sea" which led to her censure and criticism from her colleagues, including Senator Jacky Rosen (NV).
From the river to the sea is an aspirational call for freedom, human rights, and peaceful coexistence, not death, destruction, or hate. My work and advocacy is always centered in justice and dignity for all people no matter faith or ethnicity.

— Rashida Tlaib (@RashidaTlaib) November 3, 2023
.@RepRashida is wrong. "From the river to the sea" is a call for eliminating the state of Israel that rejects a two-state solution & puts Jews in danger.

We must reject extremism, no matter which side of the aisle it comes from.

America's support for Israel remains unwavering.

— Senator Jacky Rosen (@SenJackyRosen) November 5, 2023
Earlier this week, Rep. Horsford as the Chair of the Congressional Black Caucus, joined Tlaib and her fellow members of "The Squad" and called for a ceasefire. In a statement released by the CBC, they note that Hamas has ruled Gaza unilaterally since 2007 and has used "innocent Palestinians as bargaining chips in their reign of terror" prior to calling for a ceasefire in Gaza. In response, the Chair of the Republican Jewish Coalition Matt Brooks referred to their call for a ceasefire as "naive and dangerous."
Horford and Titus' vote to save Tlaib from censure drew further criticism from the National Republican Congressional Committee's Spokesperson Ben Petersen: "Allowing a member of Congress to be a spokesperson for Hamas and spread their antisemitic propaganda is reprehensible, but Dina Titus and Steven Horsford think it's just another day at the office. This tells you all you need to know about their political party's dangerous, antisemitic agenda," said Petersen.
Jewish students have been harassed on college campuses, swastikas displayed at "Pro-Palestinian" protests, and in Southern Nevada, residents of Rep. Lee's district witnessed antisemitic graffiti on a subdivision's wall facing a main thoroughfare. Lee was quick to condemn the graffiti, stating: "This despicable antisemitism has no place in our community or anywhere else. We must unequivocally condemn this horrific behavior and continue to denounce hate in all its forms."
Attempts to reach Lee for comment on her vote were unsuccessful.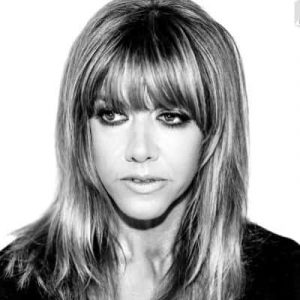 Latest posts by Megan Barth
(see all)